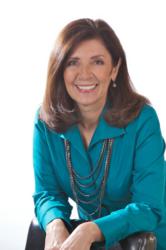 San Diego, CA (PRWEB) February 19, 2013
TTI Performance Systems, the world's leading source for research-based, validated assessments has designated Tricia Neves of Hiring by Design, a Certified Professional Growth Curve Strategist on January 19, 2013.
With this certification, Neves is qualified to perform an X-Ray to determine a company's current stage of growth; critically assess a company's past, present and future to get CEOs focused on the right things at the right time; and identify the hidden agents - defined as 27 Challenges - that are impacting the company's ability to grow, and develop a plan to solve those issues.
Tricia Neves is President of Hiring by Design, and a selection specialist. She is a recognized leader in teaching companies how to select, attract and retain the best talent for their organizations. She is a Certified Professional Behavioral and Values Analyst and also holds a certification in the renowned TriMetrix™ System. These certifications have been awarded by Target Training International Ltd., the world leader of fully validated computerized assessments. Her vast experience, coupled with her down to earth approach has made her an in-demand facilitator, trainer, and consultant. She is the recipient of Target Training International's Trainer of the Year and Selection Specialist of the Year Awards and is also a member of Target Training International's Chairman's Club in recognition of Sales Excellence and high professional standards of ethics. She and her company have taught hundreds of business owners, leaders and managers her system for developing highly effective leadership and management solutions.
TTI Performance Systems, Ltd. is the world's leading source for research-based, validated assessment and coaching tools that enable organizations to effectively meet their human capital management needs. With a client base made up of Fortune 500 companies, its assessments and reports are at work in more than 90 countries and in 40 languages. TTI is also a leader in cutting edge research on human behavior, communication and workplace attitudes and performance. TTI develops thought leadership in the realms of entrepreneurism, education and human interaction. For more information, go to http://www.ttiassessments.com.