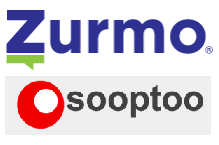 We have been enthusiastically following Zurmo for some time now. Having had a lot of experience with Open Source CRM, our team finds Zurmo to be a refreshing and highly innovative addition to the marketplace
Chicago, IL (PRWEB) February 14, 2013
CRM product and services firm Zurmo, Inc., today announced the company has entered a formal partnership agreement with Sooptoo, a Netherlands based CRM solutions provider. As the official Zurmo partner covering the Netherlands, Sooptoo provides professional services related to Zurmo including customizations, integrations, support, training, implementations, and ongoing maintenance of the application. Sooptoo is also authorized to resell commercial versions of the application to Dutch clients. The firm will spearhead efforts to maintain up-to-date Dutch translations of Zurmo.
"Due to Zurmo's rapid global expansion, we need help from international partners with implementations and services in their respective regions. As partners have the capability to go onsite with customers, we are able to extend our reach beyond what we could accomplish on our own," states Zurmo, Inc. co-Founder Ray Stoeckicht. "We've chosen Sooptoo for their deep domain expertise and proven track record of delivering successful CRM implementations in the Netherlands. We are ecstatic about this partnership and look forward to further promoting Zurmo in the Netherlands, where the application has been received very positively."
The Sooptoo team has extensive experience supporting leading Open Source business applications. The team has lead CRM projects for healthcare institutions, government agencies, corporations, industrial companies and various B2B and B2C organizations. Examples of past work include CRM solutions for the Dutch Ministry of Economic Affairs, the GGD Zeeland Health Organization, The Delft University of Technology, The Municipality of Rijswijk, and the Alphacomm mobile company.
"We have been enthusiastically following Zurmo for some time now. Having had a lot of experience with Open Source CRM, our team finds Zurmo to be a refreshing and highly innovative addition to the marketplace," states Geerart van Doorn of Sooptoo. "Zurmo is a perfect match as we have witnessed a growing demand in the Netherlands for Gamification and Social CRM elements to be included in today's CRM solutions due to the method in which these features encourage user adoption and foster better communication. Additionally, government agencies in the Netherlands are especially receptive of Open Source technology. We look forward to continuing to meet this demand through Zurmo."
To read this announcement in Dutch, visit http://sooptoo.nl/?p=1130
About Zurmo, Inc.
Zurmo, Inc. is the CRM company behind the Zurmo Open Source Project. The company develops, supports, and offers CRM solutions for Zurmo Commercial customers. Zurmo, Inc. is redefining the way Customer Relationship Management is used. Our team is driven by the common goal of building and supporting a better Open Source CRM solution based on rock solid engineering and progressive user adoption methodologies. Learn more about Zurmo, Inc. by visiting http://www.zurmo.com
About Sooptoo
Sooptoo helps organizations deploy focused and efficient Customer Relationship Management solutions. Sooptoo specializes in new techniques and developments in the field of CRM. The Sooptoo team has years of experience deploying successful CRM implementations. Learn more at http://sooptoo.nl