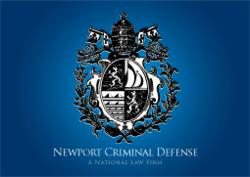 "Our goal is simple: make sure that everything that can be done is done" -- Joshua R. Shelton, Newport Criminal Defense.
Newport Beach, CA (PRWEB) February 14, 2013
Lead by noted criminal attorney Joshua P. Shelton, a group that includes former prosecutors and criminal defense attorneys has founded Newport Criminal Defense, a law firm specializing in misdemeanor, felony and federal criminal defense cases.
Headquartered in Newport Beach CA, the attorneys of Newport Criminal Defense have more than 30 years collective experience fighting criminal cases specifically in Orange County courthouses. The Firm's extremely educated and experienced staff includes two former persecutors, enabling Newport Criminal Defense to have an intimate understanding of the perspective of the prosecutor's office and allowing the Firm's attorneys to exploit weaknesses in any case to the advantage of their clients.
"Our goal is simple: make sure that everything that can be done is done," said Mr. Shelton, Managing Attorney of Newport Criminal Defense.
According to Mr. Shelton, to achieve that goal, the Firm has established internal divisions focusing exclusively on retaining driver licenses through the DMV, Appeals, and serving celebrity clients. The attorneys of Newport Criminal Defense have experience successfully defending clients on charges ranging from simple domestic violence, DUI and drug possession to more serious felony crimes and cases in Federal Court.
In addition to Mr. Shelton, Newport Criminal Defense's leadership team also includes Wade Skalsky, Supervising Appellate Attorney and Brian Bezonsky, Scott Thomas and Sherry Cross, Senior Attorneys of Counsel. For more information, visit the Newport Criminal Defense website at http://www.newportcriminaldefense.com.
"A criminal defense attorney with experience in the exact court room you are being tried in and the exact type of matter you are involved in makes all the difference in getting the most successful resolution possible," said Mr. Shelton. "At Newport Criminal Defense, we are experts in the Orange County Courts and work as a team to develop the most promising defense strategy for each client, whether the charges are with DUI, drugs, theft, domestic violence, assault, or any other offense. When you come to us, you will immediately appreciate how our firm is different from all the rest."
Prior to joining Newport Criminal Defense, Mr. Shelton was Managing Attorney for the nationally known and recognized DUI specialty law firm, The Law Offices of Lawrence Taylor and an attorney with Liberty Bell Law Group, where he defended clients throughout the country against serious felony and federal charges. A Southern California native, Mr. Shelton attended the University of Southern California for undergraduate studies and Loyola Law School to earn his J.D., after which he earned a highly sought-after judicial extern appointment with the Los Angeles County Superior Court. As an extern, he had the unique opportunity to work directly with judges in the Business/Criminal courts given a rare glimpse into the mind of the judge and their clerks and developed an unparalleled understanding of the judicial and legal system.
"Our mission as a firm and as individual attorneys is to relentlessly pursue satisfactory results for our clients whether that is a not guilty verdict, a dismissal, or a reduction in charges and potential punishments," said Mr. Shelton. "Our commitment to fighting for the rights of the accused and extensive experience in DUI and the courts at all levels makes us a uniquely effective resource for those that have been accused of criminal behavior. NCD allows us to offer the expertise of a national firm to the local community.
Mr. Skalsky attended George Washington University Law School, and honed his Trial and Appellate skills as an Assistant Prosecutor. A multi-year graduate of the Department of Justice's Trial Advocacy Program with extensive trial and motion experience, he has been a petitioner at every level of appellate process in the federal and state courts.
Mr. Bezonsky studied business administration, finance and accounting at USC and attended Loyola Law School Los Angeles where he earned his Juris Doctorate and specialized in criminal law. He interned at the Los Angeles County District Attorney's office, where he assisted in prosecution of felony cases such as drug crimes, gang related crimes, and sex crimes. He has practiced Criminal Defense and DUI Defense exclusively during his career and has handled hundreds of cases ranging from low level misdemeanors to serious and violent felonies in Los Angeles, Orange, San Bernardino, Riverside and Ventura counties.
Mr. Thomas attended the University of California, Santa Barbara and earned his Juris Doctorate from Chapman University School of Law, where he also earned an LL.M in Trial Advocacy. Mr. Thomas then worked as a prosecutor with the Orange County District Attorney's Office. As a prosecutor, Mr. Thomas had a 100% conviction rate for DUI jury trials, clearly demonstrating his expert knowledge of DUI law and understanding of trial strategy.
Ms. Cross attended the University of North Carolina at Chapel Hill for undergraduate studies and earned her Juris Doctorate at the University of Miami School of Law. Following graduation, she worked in criminal trial practice at the Miami-Dade Public Defender's office, where was the attorney of record in over 2500 felony and misdemeanor cases.
"We are stalwart defenders of the Constitution and firm believers that laws exist to protect the accused," said Mr. Shelton. "Newport Criminal Defense's unparalleled experience and dedication to satisfactory results for our clients allow us to stand in the gap between the near limitless resources of the government and the accused."
ABOUT NEWPORT CRIMINAL DEFENSE
Headquartered in Newport Beach, CA, Newport Criminal Defense is Orange County's Premiere Criminal Defense Law Firm specializing in misdemeanor, felony and federal criminal defense cases and bringing together former prosecutors and leading attorneys with more than 30 years defense experience in OC Courts. For more information, visit the Newport Criminal Defense website at http://www.newportcriminaldefense.com or call 1-800-403-3991.
# # # #