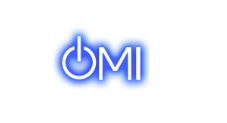 There are countless reasons why this summit is beneficial and worth attending
Los Angeles, CA (PRWEB) February 14, 2013
OMI will be attending the 2013 Marketing Sherpa Summit in Las Vegas, Nevada, held at the Paris Hotel from February 18th-22nd.
The Marketing Sherpa Email Summit is the premier conference in the email marketing industry and provides guidance for marketers on a myriad of email marketing challenges faced everyday. The Summit will provide case studies, expert panels and one-on-one sessions to help better understand the world of digital marketing and how it can improve marketing success.
There are countless reasons why this summit is beneficial and worth attending -- here are a few reasons why OMI will attend:

The summit provides valuable information that will help achieve higher campaign metrics and tips that will help to generate more leads.
As the largest email marketing conference over the past 10 years, it is the largest source of proven marketing tactics and features success stories that can be quickly integrated into specific business strategies.
Sessions offered are across all areas of email marketing -- designing campaigns, launching tests, analyzing data, tracking results, and optimizing campaigns for enhanced ROI.
The Summit will also feature emerging trends in the email marketing landscape, exclusive insights from keynote speakers and panel discussions featuring experts from across the industry.
There is an option to attend the pre- and post-summit sessions -- which will provide additional research-proven methodologies and step-by-step tactics to maximize email marketing results. Attendees can also receive email Marketing specific certifications by attending these sessions.
If you are attending this year's Marketing Sherpa Summit, please look for OMI. If you'd like more information on the summit, please visit the Marketing Sherpa 2013 Email Summit information page for some more information and insightful responses from past attendees.
About Outward Media: OMI is an interactive email marketing data and services firm headquartered in Los Angeles, CA. Providing business and consumer data, along with a myriad of data and deployment services, OMI is passionate about making each client campaign as successful as possible using an intelligent approach to direct and digital marketing.