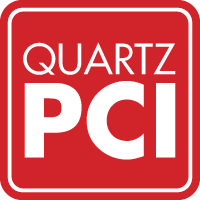 Vancouver, BC, Canada (PRWEB) February 14, 2013
Quartz Imaging is pleased to introduce and offer its new Annual Software Assurance Program (ASAP) to all of its existing and new customers. Customers who subscribe to ASAP will receive all minor and major upgrades free of charge.
Quartz Imaging continues to add new features and functionality to PCI Lab and PCI Office, including its FDA CFR 21 Part 11 compliant versions. Quartz Imaging provides versions of PCI Lab for installation on your SEM, TEM, STEM, Optical microscope, Video camera, Scanner, Quartz XOne EDX/EDS systems, 3rd party EDX systems and more.
ASAP subscribers will be assured that their current version of Quartz PCI is compatible with current PC operating systems. PCI Version 9 is compatible with Windows 7, 32 and 64 bit versions.
ASAP is only available at the time of purchase for new customers or at the time of upgrading all PCI licenses for existing customers.
Quartz PCI is the Measuring, Annotating, Processing, Reporting, Archiving, DO EVERYTHING Solution for Microscopy.
About Quartz Imaging Corporation –
Quartz Imaging has more than 2,000 customers in 38 countries utilizing our industry leading solutions for Digital Image Acquisition and Processing (for most image producing instruments including SEMs, TEMs, STEMs, Tabletop SEMs, Cameras, PC Based Instruments, Scanners); 21 CFR Part 11 Compliance; Laboratory Information Management Systems (LIMS); Failure Analysis Lab Systems (FA-LIMS); Instrument Access Control; Instrument Remote Control; Automated Inspection Systems for Nanotechnology; X-ray Microanalysis (EDX/EDS) Systems and more. http://www.quartzimaging.com