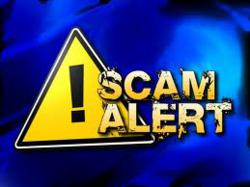 Accuracy is the twin brother of honesty; inaccuracy, of dishonesty.
Nathaniel Hawthorne
Shamrock Lakes, IN (PRWEB) February 14, 2013
Global Education Movement has stumbled upon a major scam where scam sites hijack articles and change them in order to deceive people and give undue credibility to their scam. In a previous article G.E.M revealed a similar con performed on MSNBC http://news.yahoo.com/g-e-m-responds-msnbc-article-want-top-081323387.html. But this "work from home" scam goes beyond that scam and with a whole bunch of new tricks that worked so well it got this scam to the first page of Google.
Most of people who use search engines are used to doing searches and having to sort through pages and pages of junk to finally find what they are looking for. They are also used to clicking on search results that say one thing but when the site is clicked on not a single word of the description can be found on the site. This is done by using hidden text or keywords in the description from news worthy articles. However, this latest scam is far more deceitful than that.
G.E.M actually only discovered it because it involved one of G.E.M's own articles. While doing a search on Google for another G.E.M articles entitled "G.E.M. Endorses Mega and Smart Media Technologies, 2 Rapidly Growing Companies Built on a Foundation of Privacy" which can be viewed here: http://news.yahoo.com/g-e-m-endorses-mega-smart-media-technologies-082416354.html This site http://superbuzzads.com/g-e-m-endorses-mega-and-smart-media-technologies-2-rapidly-growing-companies-built-on-a-foundation-of-privacy/ came up as number 1, which has used the newsworthiness of the article to push the scam to the first page of Google. G.E.M claims "They have not only plagiarized the article but have stolen the endorsement and given it to 3 other companies - as well as changed our name - and the description of our organization to work to their own advantage."
The article headline is kept in tact but it all changes after that and making claims that G.E.M. is endorsing 5 different companies when, in fact, it only endorsed 2 in its article. In addition the description for one of the companies G.E.M was actually endorsing was changed drastically to the point that the company could no longer be recognized. The name was not changed in the headline because that was what made it newsworthy.
So what was the point of this charade? Well, it could be to get unsuspecting people who were looking for news on Smart Media Technologies or Mega to go to the scam site in an attempt to defraud them with their scam.
About G.E.M.
Global Education Movement is a US based not for profit organization dedicated to raising awareness of no-cost web-based products and services in the area of education and personal privacy as well as Internet consumer protection. To learn more about G.E.M please visit: http://globaleducationmovement.org