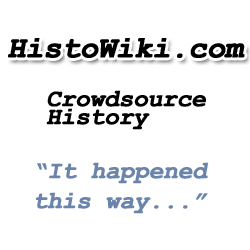 Austin, TX (PRWEB) February 14, 2013
Valentine's Day is so popular, an estimated 58 percent of Americans spend $15 billion dollars to celebrate the traditional lover's holiday, and 53 percent of those gifts are Valentine's day cards. The first Valentines to be commercially available for sale were created by an American woman named Esther Howland, hailing from Worchester, Massachusetts. As her idea gained popularity, she went into business, naming her popular service the 'New England Valentine Company.'
Traditional jewelry gift-giving accounts for 43 percent of the total spent on Valentine's Day, didn't solidify in the public's mind til 1960 when Diamonds become marketed as a sign of a discerning gentleman, and an ideal suitor. The jewelry industry begins to capitalize on the tradition of giving gifts to lovers on Valentine's Day and begins to market diamonds as the gift of the discerning gentleman to his lady on Valentine's Day.
Such holiday events and facts have been curated into a living timeline at HistoWiki.com. The Valentine's Day Historical timeline so far starts with what could be the first ever recorded Valentine at 3500 B.C., "...clay tablet from the Sumerian era is believed to contain the oldest love poem that has survived to this day. The Sumerians are credited for being the inventors of written language."
Curating this timeline is John Alanis, a well known author of 10 books on Dating and Men's issues. His most recent book that can be found on Kindle, is Where to Find a Good Woman (Or a Bad Girl): The Secret Step by Step Method Revealed. John has been a keen observer and professionally paid pundit of Dating subjects for over 10 years now.