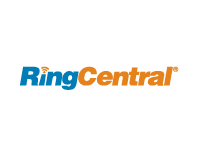 Seventy-five percent of U.S. workers are mobile and many use their own mobile devices for business. With RingCentral Office, we're redefining business communications to meet the needs of today's increasingly mobile and dispersed workforces.
(PRWEB) February 14, 2013
RingCentral, Inc., a leading cloud business phone system provider, today announced that its RingCentral Office cloud business phone solution recently received Best of Show for Best Cloud Solution at ITEXPO East in Miami, Fla.
RingCentral Office is a complete cloud business phone solution that's designed for today's mobile and dispersed workforces. Along with offering significant ease of use and cost savings, RingCentral Office provides industry-first capabilities that give businesses a consistent, professional way to keep employees connected to customers and colleagues. It doesn't matter if employees work in multiple locations, out in the field, or across the country; nor if they use a variety of devices including desk phones, smartphones, tablets and computers.
Winners of the prestigious Best of Show Award program are reserved for products or services that demonstrate raw creativity and technological innovation. Editors from TMC evaluate nominations throughout the week of ITEXPO, placing emphasis on a product's feature set, its innovative qualities, its ability to work with existing standards and products, and the degree to which it contributes to the development of future communications products and services.
"The way we work has changed profoundly in the last decade," said Naveen Gupta, chief product officer at RingCentral. "Seventy-five percent of U.S. workers are mobile and many employees use their own mobile devices for business. With RingCentral Office, we're redefining business communications so that companies can keep pace with these new communication needs. We are honored to be recognized by TMC as an innovator in this area."
RingCentral Office's innovative capabilities include:

Ultimate Mobility -- The first business phone solution to give users ultimate mobility. Using their own smartphone or tablet, businesses and their employees can easily set up, manage and access their entire phone system no matter where they are.
Business Texting -- The first Business SMS capability integrated within a business phone system. It lets employees use their business numbers on their mobile devices to more efficiently and professionally text with customers and colleagues without revealing their personal mobile identity.
Integration With Top Cloud Solutions -- To enhance business productivity, RingCentral Office integrates with leading cloud solutions such as Box, Dropbox and Google Docs.
About RingCentral
RingCentral is a leading provider of cloud business phone systems designed for today's mobile and distributed workforce. By combining a hosted, multi-extension business phone system with advanced voice and fax functionality, RingCentral delivers ease of use, flexibility and mobility, which cannot be provided by complex and expensive on-premise legacy phone systems. Headquartered in San Mateo, California, RingCentral is privately held with backing from Sequoia Capital, Khosla Ventures, Cisco, Scale Ventures, and DAG Ventures. For more information on RingCentral products, call 1-877-268-2403 or by visit http://www.ringcentral.com.