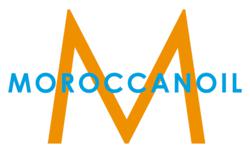 "We are proud to be the only cosmetology school in Arizona entrusted to carry the Moroccanoil line," said Christa Jones, CEO of Brillare Hairdressing Academy. "Training our students with Moroccanoil will give them an advantage when they graduate."
Phoenix, AZ (PRWEB) February 15, 2013
Brillare Hairdressing Academy, a Phoenix-based independent cosmetology school, has announced the launch of MOROCCANOIL® products in their Scottsdale and Phoenix retail and client services areas.
Brillare Hairdressing Academy is the first cosmetology school in Arizona to carry the professional hair care and styling line by Moroccanoil.
"Launched only seven years ago, Moroccanoil now has a strong following among leading runway, film, television and celebrity stylists around the globe. Our hair products are sought after because not only are they effective and easy to use, they also leave the hair nourished," said Carmen Tal, Co-Founder, Moroccanoil. "Our products simply work, and the experts, celebrities and women who have come to rely on us and our high-quality products, know this. Now Brillare Hairdressing Academy clients can experience and enjoy the performance behind the headlines."
"Moroccanoil's reputation among top stylists in the industry is a perfect fit with our commitment to providing our clients and students with high performance professional products," said Christa Jones, Chief Executive Officer for Brillare Hairdressing Academy. "We are proud to be the only cosmetology school in Arizona entrusted to carry the Moroccanoil line."
In addition to retail products, Brillare now offers clients the MOROCCANOIL® Intense Hydrating Mask, a high performance product that repairs damaged and dry hair. This service is designed to make hair soft and manageable.
Brillare also offers a MOROCCANOIL® Healthy Hydrating Treatment. This relaxing and therapeutic ten-minute treatment can be added to any signature hairstyle or color service.
"Brillare's students receive hands-on training on the Moroccanoil hair care line of products," said Denise Reinker-Chatter, Director of Education for Brillare. "Using Moroccanoil, a popular product in many high-end salons, while they are in school gives our students an advantage when they graduate."
Brillare Academy offers day, night and midday cosmetology programs as well as client hair and waxing services in an upscale salon-like setting at both its Scottsdale Quarter location and its Phoenix/Chandler location. Brillare students benefit from small class sizes, hands-on training, experienced instructors, business education, experience with well-known product brands, and interaction with top stylists from a variety of local salons.
About Brillare Hairdressing Academy:
Brillare is an award-winning cosmetology school and the only cosmetology academy in Arizona to be recognized as a Sassoon Academy | School Connection Member School, Wella Signature, and Nuts and Bolts school. These three partnerships allow Brillare and its students access to some of the best resources in the industry.
Brillare (pronounced Bree-lar'-ay) means "to shine" in Italian. Brillare Academy retail areas feature high quality hair products from well-recognized brands such as Sebastian, Wella Professional, OPI, Paul Mitchell, and Moroccanoil.
Brillare Hairdressing Academy is accredited by the National Accrediting Commission of Career Arts and Sciences (NACCAS). All client services are performed by students under the supervision of licensed instructors.
Brillare Hairdressing Academy is located in Scottsdale at 15147 N Scottsdale Road, Suite H-300, phone: 480.994.4222, and in Phoenix at 15210 S. 50th Street, Suite 150, phone: 480.940.5300. For more information about programs, services offered and consumer disclosures, visit http://www.brillare.com. Find Brillare Academy on Facebook, Twitter and Instagram at brillareacademy and on Pinterest at Brillare01.