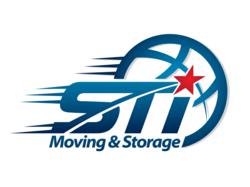 We do everything we can to help our Chicago community.
Chicago, IL (PRWEB) February 14, 2013
The Chicago moving company, STI Moving and Storage, has announced that they have redesigned their website to be more responsive. Responsive design means that now their website can be viewed on smartphones and tablets with no app needed. No matter what a customer owns, smartphone, tablet, laptop, or PC, they can access the STI Movers website.
Nowadays people are turning to the internet more and more to search for companies, services, and products instead of the phone book or newspaper. So it is smart for businesses like Chicago moving company STI Moving and Storage to keep up with technology like this responsive design.
The president of STI Moving & Storage said, "We understand that not everyone has access to a computer, but most people have smartphones, so we try and keep up with the times and technology. STI Moving and Storage is committed to making sure everyone in our community has access to our website no matter what means they have to get on the internet. We do everything we can to help our Chicago community, check out our deals and discounts on our coupons page for more savings on your next move."
About STI Moving and Storage
Chicago moving company STI Moving and Storage is a professional moving and storage company headquartered in the Chicago area. They are equipped with state-of-the-art equipment, facilities, and highly trained professionals. Their mission is to deliver dependable, worry-free moving at an affordable price throughout Metropolitan Chicago and across the Continental United States. In addition, they are certified by Fairmove.com, a moving and shipping certification company that cooperates with the FMCSA to crack down on fraudulent moving companies. STI Moving and Storage is also a member of AMSA's (American Moving & Storage Association) ProMover program, and are licensed and accredited by the U.S. Department of Transportation Federal Motor Carrier Safety Administration.
For more information about STI Moving and Storage and this special offer, please visit http://www.stimovers.com/.