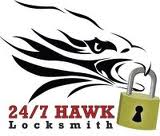 We urge members of the Seattle community to make sure your locksmith is local so you don't get ripped off.
Seattle, WA (PRWEB) February 14, 2013
Bellevue locksmith company, Hawk Locksmith, has announced that they have a new media page and price guide on their website. The media page has links to articles that have been seen on major TV networks. Hawk Locksmith has had articles on numerous networks like ABC, NBC, CBS, FOX, and others. Browse through the articles for new deals, discounts and announcements.
Hawk Locksmith, a Seattle metro locksmith company, has also added a new price guide to their website. This price guide is to help customers know what to expect when calling Hawk Locksmith for service. This list shows the price for lock out services, lock changes for residential and commercial, cameras, master keying, lock cutting, ignition keys, and safe opening.
A spokesperson for the Bellevue locksmith stated, "As far as the media page, we are proud of the fact that our company has been seen on major TV networks, so we thought we would display the articles on a page on our website. We have also added a new price guide page titled "Seattle Metro Locksmith *Price", now our customers can get an idea of what it will cost for professional locksmith services. We are a local locksmith that offer great services to the communities that make up the Seattle metro area. We urge members of the Seattle community to make sure your locksmith is local so you don't get ripped off, most locksmith scams are done by companies that operate outside of our state."
About Hawk Locksmith
Hawk Locksmith has built a reputation for being one of the most affordable and trustworthy Seattle metro locksmith company in the Seattle Washington area. They are fully licensed, bonded, insured, and hold a A rating from the BBB with no complaints. They mainly use American made products, which is great for the economy. Some of the locksmith services they provide are residential, commercial, industrial, and auto. They also provide emergency lock out services 24 hours a day, 7 days a week. This Seattle locksmith company employs highly trained technicians who offer a fast and reliable service to the Seattle area. Serving the major Seattle areas such as, Puget Sound Locksmith, Bellevue Locksmith, Mercer Island Locksmith, Snohomish Locksmith, Kent Locksmith, Maple Valley Locksmith, Normandy Park Locksmith, Puyallup Locksmith, Renton Locksmith, Sea-Tac Locksmith, Sumner Locksmith, Tacoma Locksmith, Tukwila Locksmith and many more, call for more service areas.
Avoid locksmith scams, make sure to have the number of a local locksmith in your phone before you need their services.
Hawk Locksmith & Security Proudly Serving The Following Cities In State Of
Washington – Puget Sound: Algona, Auburn, Bellevue, Bothell, Brier, Burien, Clyde Hill, Des Moines, Edmonds, Everett, Fife, Federal Way, Issaquah, Kenmore, Kent, Kirkland, Lake Forest Park, Lynnwood, Medina, Mercer Island, Mill Creek, Mountlake Terrace, Mukilteo, New
Castle, Normandy Park, Redmond, Renton, Sammamish, SeaTac, SEATTLE, Shoreline, Tacoma, Tukwila, Woodinville, Woodway, Yarrow Point, Black Diamond, Bonny Lake,
Carnation, Covington, Duvall, Fall City, Gig Harbor, Lake Stevens, Lakewood, Maple
Valley, Marysville, Milton, Monroe, Pacific, Puyallup, Snohomish, Snoqualmie, South
Hill, Spanaway, Tulalip, University Place
For more information about Hawk Locksmith and their Bellevue locksmith services, please visit http://www.hawklocksmith.com/.