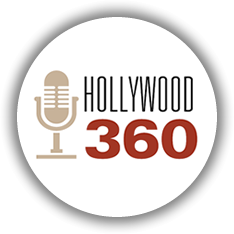 Host your very own business segment, live one-on-one interview and professionally produced commercials...

Remarkable opportunity for CEO's, business owners, entrepreneurs, authors, etc...
Chicago, IL (PRWEB) February 14, 2013
Hollywood 360 appoints Thomas Curran as National Sales Director to the nationally syndicated radio show. Hollywood 360 is a nostalgia and showbiz radio show heard coast-to-coast every weekend. It is hosted by 30-year broadcast veteran and nostalgia expert, Carl Amari.
Amari's team of showbiz experts includes: Co-Host, Lisa Wolf; National Movie Critic, Sarah Knight Adamson; and Entertainment Reporter, Melissa Michalak.
Each week on Hollywood 360, listeners enjoy the best in classic radio (Jack Benny, Burns & Allen, Abbott & Costello, Lucille Ball, Gunsmoke, The Green Hornet and many more); interviews with Hollywood celebrities; reviews of the latest movie releases; trivia contests and the latest entertainment news.
Hollywood 360 airs each week on great radio stations from coast-to-coast including: WNYM – New York, WIND – Chicago, KRLA – Los Angeles, WWRC – Washington DC, WGKA – Atlanta, WWTC – Minneapolis, WGUL Tampa, KNUS – Denver, KTKZ – Sacramento, WORL – Orlando, WGTK – Louisville, WHCO – St. Louis, WHK – Cleveland, KLFE – Seattle and many more. Hollywood 360 is signing new affiliates each and every month.
As the new National Sales Director for Hollywood 360, Thomas Curran is offering partners a unique and dynamic approach to promoting their business on Hollywood 360. Curran will offer partners and sponsors the opportunity to host their very own business segment on Hollywood 360 every week. This is a remarkable opportunity for CEO's, business owners, entrepreneurs, authors or anyone that wants to promote their business, products and services on a national level. These business segments can be used in marketing campaigns and spread virally across the internet for maximum exposure and branding.
The CEO, business owner and entrepreneur will also be invited to come on Hollywood 360 for a live one-on-one interview with the show host that will be broadcast on all radio affiliates across America.
Hollywood 360 will also professionally produce commercials highlighting the sponsor's business, products and services. The production fee is waived and all rights to the commercial are given to the sponsors. In addition, a banner will be placed on the Hollywood 360 website with a direct link back to the sponsor's website.
Hollywood 360 is anticipating tremendous growth with the addition of new radio affiliates and welcomes new sponsors. A highly effective marketing campaign will be developed that will achieve great results for all sponsors.
For more information, contact:
Thomas Curran, National Sales Director, 773.240.6672, tcurran360(at)gmail(dot)com
Carl Amari, Show Host, camari(at)falconpicturegroup(dot)com
http://www.hollywood360radio.com/
# # # #