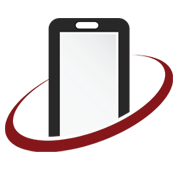 The App Fund reflects the core philosophy of VezTek USA that is we partner with our clients for success. We seek partners with talent and track record in addition to a promising idea.
Los Angeles, California (PRWEB) February 15, 2013
Established in 2011, the App Fund invests in high impact ideas across a variety of mobile application areas, including mobile games, entertainment, social networking, location based services, advertising, communications, commerce, education, healthcare and business-to-business (B2B).
"The App Fund stems from our core business philosophy: that is, we partner with our clients for success. The App Fund was created to bridge the gap between the exceptional mobile app ideas and the substantial financial resources required to bring these ideas to the app stores," says Sani Abdul-Jabbar, the managing director at VezTek USA.
Mobile Apps and Games inventors and investors interested in joining The App Fund can find more information or apply here.
The App fund invests up to 50% in exceptional mobile apps and games ideas with a potential to become the top 25 grossing titles. "We seek partners with talent and track record in addition to a promising idea. The App Fund doesn't only bring money to the table; we also offer extensive expertise in the areas of monetization, retention, marketing efforts, pre and post launch operations, growth initiatives and more," Sani adds.
Other similar programs of varying types and sizes include Mobile App Fund by United Holding Group, FBFund by The Founder Fund and Accel Partners, AppUp Fund by Intel, and the iFund by Kleiner Perkins Caufield Byers (KPCB) just to name a few.
Like many other similar programs, VezTek will be investing into promising ideas for equity. Last year the Los Angeles based company acquired a mobile ecommerce platform for an undisclosed amount of money; and partnered in over a dozen projects encompassing 3D game, B2B, Social Media, and eCommerce applications.
About the Company:
VezTek USA is a mobile solutions company based in Los Angeles, California. The firm specializes in the design and development of smartphone apps, 2D & 3D games, and web applications. Established in 2001, VezTek maintains sales offices in Arizona and Texas as well as an offshore development center (ODC) located in South Asia. Email info(at)veztekUSA(dot)com to discuss or to request a price quote for your mobile app project.