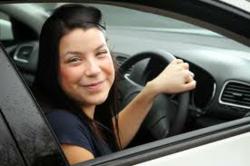 (PRWEB) February 14, 2013
http://www.Insvia.com, click here to visit the website, has identified top five ways to get sky-high insurance premiums.
1. Be the cause of a car accident - If it is one's fault in a car accident, then car insurance rates are likely to raise. That increased is usually refered to as "surcharge". It is a good idea to ask for "surcharge schedule" before signing up for insurance policy as it providers details on how insurance premiums are going to be increased in case of auto accidents.
2. DUI Conviction - could mean cancellation of an insurance policy or insurance costs may increase.
3. Vehicle with high claims history - some cars are expensive to insure because on average these cars have frequent and expensive car insurance claims. Sports cars often fall into this category. Use Insvia.com to find lowest insurance policy for a car.
4. "Pimp up" a car - "if you have a passion for minifying cars, you can expect higher auto insurance costs. If you make modifications to your car and forget to inform your insurance carrier about it, the insurance company will recover the price of the car before those modifications." says the Insvia.com representative.
5. Marry reckless driver - Adding a reckless driver is a sure way to increase auto insurance premiums. The amount that insurance costs are going to be increased by depends on the significant's other driving record.
Insvia.com providers free auto, home, life and health insurance quotes. Insvia strives to educate American drivers as well as find the best auto insurance savings. Click here to visit the website.