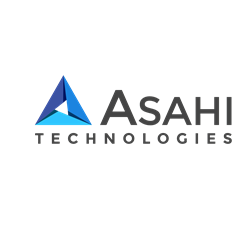 Offering the best of both worlds in accepting online payments, Stripe's amazing features help an online store owner's dream come true.
New York, NY (PRWEB) February 14, 2013
Stripe powers commerce for thousands of sites across the web, including clients like Museum of Modern Art, Foursquare, travel site Hipmunk, and the literary journal McSweeney's, to name a few. Enabling individuals and businesses to accept payments over the internet, Stripe is a simple, developer-friendly way to accept payments online. It handles everything, including storing cards, subscriptions, and direct payouts to the merchant's bank account. Incredible sites & mobile apps are launched with Stripe every day. With over 100,000 Stripe developers, the new payment gateway has cracked the code on how Internet payments ought to be done. With the Stripe Payment Gateway module, online stores will now be able to accept credit card payments while keeping their customers on their sites at all times. A SSL Certificate is all they need to be fully PCI Compliant. Above all, once a customer has entered their payment details, they are securely stored on Stripe's customer servers, allowing customers to quickly choose their saved payment information when making future purchases. This will make customers glad and increase the conversion ratio of online stores. And to help Internet merchants adopt the finest payment gateway, the NY based firm has launched Stripe Payment Gateway Integration Services in New York.
Founded in 2010, Stripe is a web application that simplifies the payment processes for online merchants and retailers. The service is customized for web developers who want the ability to customize the application according to their specific requirements. The API allows developers to build their own payment forms avoiding PCI requirements and accepts payments by using minimal coding. Stripe charges a flat fee of 2.9% + 30 cents for every transaction without any hidden charges. Unlike the popular payment processing APIs that push shoppers to a separate webpage, Stripe operates in the background. This allows online retailers to customize the entire shopping experience for their customers. For smaller companies, the move to start accepting payments online can be a daunting one. The NY-based development team enables its clients to successfully deploy and integrate Stripe Payment Gateway into their websites that ensures friction free and secure payment transactions. While Stripe does not require online firms to use a merchant account or gateway, its technology can be a key differentiator for companies to run successful businesses. "Offering the best of both worlds in accepting online payments, Stripe's amazing features help an online store owner's dream come true," stated Mr. Vinod Subbaiah, the CEO and Founder of Asahi Technologies soon after the launch of Stripe integration services.
To help firms learn more about Stripe Integration Services, Asahi Technologies provides a free online consultation to clients helping them better understand their development options.
About Asahi Technologies
Asahi Technologies is a New York-based web design and development firm that provides software consulting and Web solutions to small and medium level businesses all across North America. Asahi Technologies specializes in responsive design, cloud computing, online marketing, mobile application development and open source technologies. Under the leadership of Mr. Vinod Subbaiah, who himself started his career as a software programmer, Asahi Technologies' team comprises of experienced software professionals who have extensive knowledge of the technologies within B2C and B2B operations. The firm's headquarters is located in New York City, NY.