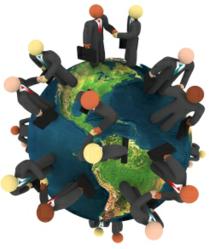 The information gained not only gives us a better understanding of the market we work within but also better positions us to advise clients and candidates.
London, United Kingdom (PRWEB UK) 15 February 2013
Last year saw Fellows and Associates commission their first ever salary survey, with the intention to provide some transparency to the intellectual property market in the UK. The inspiration came from a client as Pete Fellows, Director of Fellows and Associates explains, "It was mentioned to us that in order for our client to give fair remuneration in line with market trends, those trends would need to be established. As their staffing supplier, they asked us if we could provide any insight, and this is how the idea was born."
The survey proved to be extremely successful with over 300 respondents last year and the results were featured in the CIPA Journal highlighting the importance of the findings. As with last year the salary survey has received support from various well-known figures in Intellectual Property, and aside from the Fellows and Associates website, it has been posted on the prominent IPKat and SOLO IP blogs.
Researcher for Fellows and Associates, Sienna Johal, has taken a prominent role in this year's salary survey and discusses the motives behind it. "We found the survey to be successful last year and a number of candidates and clients asked if we would be making it an annual affair, so it only seemed fitting to respond to the demand. As a recruiter we are free from the bias that some of our clients may exhibit. The information gained not only gives us a better understanding of the market we work within but also better positions us to advise clients and candidates."
The Fellows and Associates Salary Survey hopes to provide the same level of transparency as there is in the broader legal profession, where surveys are carried out on a yearly basis and the statistics are publicly available. The hope is that an annual salary survey will allow firms within Intellectual Property to gain a better level of understanding of the market value of their staff, and like the larger law firms they will be able to benchmark their salaries in order to stay competitive.
The anonymous survey will run until the 28th of February and takes participants as little as five minutes if their time. Once completed, respondents can request to receive an email copy of the results. This analysis will also be published by Fellows and Associates in the Spring of 2013, and will be publicly available on their website. According to Sienna, "the survey proved extremely informative last year and we're hoping this year will be just as. If you can spread the word to all your IP friends and colleagues in the UK to get involved, we can make this the best salary survey yet!"
About Fellows and Associates
Fellows and Associates pride themselves on providing a boutique range of recruitment services, including contingent and retained campaigns with advertised selection and targeted search assignments. They recruit Patent Attorneys, Trade Mark Attorneys, IP Lawyers and other Intellectual Property professionals worldwide. 'Fellows Business Consulting' is a new arm of the firm offering targeted strategic advice to firms within the Intellectual Property sector worldwide. See fellowsandassociates.com for more or phone +44 207 903 5019.