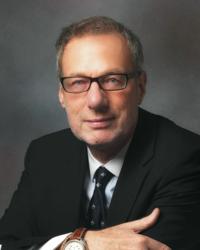 Hypnotherapy is actually one profession where age is a virtue
Wallington, Surrey (PRWEB UK) 16 February 2013
There are many clichés to help motivate us as we get older; many a good tune played on an old fiddle, for example. However, there is still a lot of stigma with regards to getting older, where people discriminate on the assumption that an older person is less capable. In fact, the experience of our lives makes us more mature, and allows us to work more effectively in many situations.
In this day and age we are living for longer, and the age at which we associate with an older person is in fact getting much younger. Unfortunately discrimination occurs so often with older people, as there is often always someone much younger ready to do the job, and do it faster, and cheaper.
Recently the Surrey Institute of Clinical Hypnotherapy analysed the success of their past hypnotherapy diploma students. They looked at three markers for a successful hypnotherapy practice, number of clients, years in practice and net income.
The results showed that 67% of their past hypnotherapy diploma students were actively practicing hypnotherapy and, somewhat surprisingly, that the over 45's were four times more likely to succeed than the under 25's.
One of the core qualities needed for hypnotherapists is empathy and this is something that develops over time. Empathy is the ability to relate to a client's situation based upon previous life experiences. So unless you have experienced the death of a loved one, grief, illness or hardship in any other way, it is almost impossible to expect a person to empathise and work compassionately with a client. Therefore, it doesn't matter how much training, whether theory or practical undertaken, it is unlikely that a younger person with less experience or understanding could provide hypnotherapy as effectively.
Paul White, lecturer at The Surrey Institute of Clinical Hypnotherapy said, "Hypnotherapy is actually one profession where age is a virtue. With age comes life experiences, wisdom, business and planning skills and of course knowledge. All of which are very important to build a successful hypnotherapy practice. With this in mind it's hardly surprising that the 'silver hypnotherapist' is more likely to succeed."
It would seem that experience and maturity certainly matter when it comes to a career as a hypnotherapist. And in this case, older is often better.
Paul White has been a practising hypnotherapist for many years, training at the Hypnotherapy Training Institute of Los Angeles and with the Canadian Institute of Hypnotherapy. He is currently a Director of the Surrey Institute of Clinical Hypnotherapy and Chairman of the National Council for Hypnotherapy, the United Kingdom's premier association for qualified hypnotherapists.