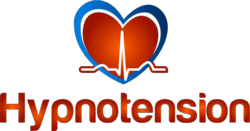 Looking at the person as an individual, allows the Hypnotension practitioner to target the therapy very specifically
(PRWEB UK) 16 February 2013
A team at Bristol University, funded by the British Heart Foundation (BHF), has now identified a key molecule, known as MC4R, which has been shown to cause severe obesity.
The new research, released at the end of January, is an important step forward in the fight against obesity-associated high blood pressure.
The team has now identified that MC4R is key to regulating the activity of the autonomic nervous system which maintains appropriate blood pressure.
Paul Howard, co-founder of the Hypnotension programme said, "Although the exact mechanisms are still unclear, the recent research into the ways that the brain can regulate body weight and blood pressure is very exciting. One thing that has become very clear, through our work on the Hypnotension programme, is that our brains can have a large effect on our blood pressure."
The autonomic nervous system regulates internal organs and processes that are not under conscious control. It is split into the parasympathetic and sympathetic nervous system. The Hypnotension programme works upon the autonomic nervous system using hypnotherapy to bring the blood pressure down to a more normal level.
The British Heart Foundation and Lister Institute for Preventive Medicine-funded study, entitled 'Melanocortin-4-Receptors Reciprocally Regulate Sympathetic and Parasympathetic Preganglionic Neurons' is published in Cell on 31 January 2013.
According to Dr Shannon Amoils, Research Advisor at the BHF, which part-funded the study, "This research increases our understanding of how the nervous system affects our metabolism, and the development of high blood pressure due to obesity."
Obesity and high blood pressure are one of the most challenging of today's healthcare problems. High blood pressure is one of the biggest global killers. New findings, published in Cell, have identified a target that could hold the key to developing safe therapies to treat obesity and therefore hypertension.
Howard continued, "There is a growing amount of research about high blood pressure and its causes and this is the key to expanding our knowledge and giving us an even better understanding of the various factors that affect our blood pressure. Obesity is an important factor in the fight to reduce blood pressure but it is just one of many factors that the Hypnotension programme addresses. By looking at the person as an individual and spending time to evaluate and analyse what factors are in play. This allows the Hypnotension practitioner to target the therapy very specifically to the person."
The Hypnotension programme is delivered by a large network of qualified Hypnotension practitioners in the UK and it is growing rapidly around the globe. Licensed Hypnotension Practitioners are listed on the Hypnotension website.