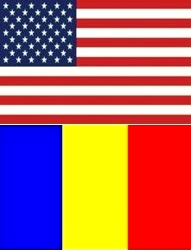 the NAFOD Hypothesis is a research proposition that suggests a synthesis between Behavioral Psychology and Human Interaction as evidenced in a military capacity
Alexandria, VA (PRWEB) February 14, 2013
On Thursday February 14, 2013, The Journal of Defense Resource Management announced that the bi-annual publication has accepted a singular North American Defense hypothesis to its print and web based journal, written by Alexandria, VA resident and owner of Capital Coaching, LC Scott Gordon.
The paper, titled "No Apparent Fear of Death: A Tentative Investigation into the NAFOD Hypothesis" is a research proposition that suggests a synthesis between Behavioral Psychology and Human Interaction as evidenced in a military capacity.
Says the JoDRM, "Our goal is to disseminate the results of the theoretical and practical research investigations undertaken by reputable professionals worldwide in the holistic field of defense resources management."
For the Journal, emphasis is placed on interdisciplinary studies, for the current environment worldwide is complex, uncertain, volatile, and ambiguous and, therefore, requires the use of a set of reasoning tools that cannot be limited to a single field of interest.
Scott Gordon is the Clinical Director at Capital Coaching in Alexandria, VA and is a subject matter expert on Therapeutic Life Coaching, Neuro-Linguistic Programming (NLP), and Behavior Analysis. Scott is the author of "A New Path to Fulfillment: A Guide to Therapy Based, Goal Oriented Coaching." Mr. Gordon has earned his BBA in Commerce, MS in Clinical Psychology, is a Certified Expert Coach and is a Board Certified Holistic Health Practitioner. Scott can be reached at (571) 970-5771 or scott(at)capitalcoachingandresearch(dot)com.