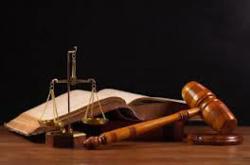 alleging her husband died from defective Fentanyl patch
San Diego, CA (PRWEB) February 15, 2013
AttorneyOne.com, a recognized authority on law, updated the website recently and they are now actively providing expert opinion in view of the recent news on Fentanyl Lawsuit.
As Bloomberg reported on January 31st, 2013, Johnson & Johnson and Novartis were sent antitrust objections by European Union regulators over generic Fentanyl delay. Fentanyl (brand names Duragesic, Onsolis and others) is a potent synthetic narcotic analgesic used to treat breakthrough cancer pain and is commonly used in pre-procedures as a pain reliever as well as an anesthetic. According to the EU regulators, the two companies had agreed a pay-for-delay deal on generic versions of Fentanyl in the Netherlands.
According to court documents, on January 3rd, 2013, a Polk County woman filed a lawsuit in Missouri Western District Court (case no. 6:2013cv03003) alleging her husband died from defective Fentanyl patch. In the lawsuit the plaintiff claims her husband died in January 2010 after using a Fentanyl patch and the autopsy showed a lethal concentration of Fentanyl in his blood.
Taking into consideration the latest developments, AttorneyOne.com updated the website and, now, can actively provide an expert opinion including how to get in contact with legal counsel easily and inexpensively in case of alleged Fentanyl severe complications. Sean Burke, director of Media Relations for AttorneyOne.com, adds that the relevant information illustrates that people continue to file Fentanyl lawsuits. "For that reason", he continues, "our focus should squarely fall on getting the word out and assisting people in finding the right legal assistance."
As filed on August 7th 2012, the U.S. Judicial Panel on Multidistrict Litigation (JPML) has decided to centralize all wrongful death lawsuits involving Watson Fentanyl pain patches into the Northern District of Illinois (MDL No. 2372) assigned to the Honorable Matthew F. Kennelly for coordinated or consolidated pretrial proceedings. All actions are wrongful death or survivor actions sharing factual questions concerning alleged defects in the design, manufacture and marketing of the Watson Fentanyl patch.
AttorneyOne.com has further information on Fentanyl lawsuits including how to get in contact with legal counsel.
Headquartered in San Diego, CA Attorney One was founded in 2004 and is not a law firm. They offer a nationwide legal service which helps consumers find the best representation for their legal needs. You can learn more about Attorney One at our website http://www.attorneyone.com. You can also find us on Facebook at http://www.facebook.com/AttorneyOne. Checkout earlier news from us at http://www.prweb.com/releases/2013/2/prweb10427605.htm