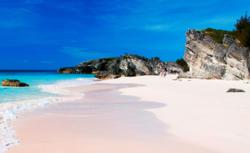 These new Bermuda shore excursions are sure to complement the exciting features and amenities our guests can experience onboard Norwegian Breakaway and enhance their cruise vacation on this spectacular island.
Miami, FL (PRWEB) February 14, 2013
In anticipation of the arrival of its newest ship, Norwegian Breakaway, launching this May, Norwegian Cruise Line has expanded its tour offerings in Bermuda. The line has added several new excursions that are available only to guests on Norwegian Breakaway, as well as a number of excursions for guests on both Norwegian Breakaway and Norwegian Dawn, sailing from Boston to Bermuda. The new tour options add to Norwegian's extensive shore excursion program, which offers guests more than 30 unique Bermuda excursions.
Guests can go reef fishing at night, bike the original Bermuda railway trail and explore the spectacular scenery by paddleboard with the new 2013 Bermuda shore excursions. Norwegian Breakaway guests will also have the opportunity to experience several excursions exclusive to the ship, including the opportunity to explore Bermuda's natural beauty and hidden treasures in a more personalized setting and at their own pace with a private boat tour.
"Bermuda is one of my favorite destinations and is such a fun and beautiful place to visit," said Kevin Sheehan, Norwegian Cruise Line's Chief Executive Officer. "These new Bermuda shore excursions are sure to complement the exciting features and amenities our guests can experience onboard Norwegian Breakaway and enhance their cruise vacation on this spectacular island."
The new 4,000-passenger Norwegian Breakaway will sail a series of 22 seven-day cruises from New York to Bermuda beginning May 12, 2013 through Oct 6, 2013. Departing on Sundays, the ship will spend three full days in Bermuda, along with three days at sea.
New 2013 Bermuda Shore Excursions Exclusive to Norwegian Breakaway
Private Boat Tour with Captain
Guests can explore Bermuda at their own pace with this half day adventure for the whole family. Sailors will enjoy the privacy of their own boat, and the freedom of exploring at their own pace on this half day motor boat charter. A captain will navigate the hidden treasures and beautiful scenery that Bermuda has to offer.
Night Snorkel
Experience Bermuda in a way that few others have – under the sea and under the moonlight. Guests will be equipped with snorkel gear and an undersea dive light to explore the island's underwater life during the night. Snorkelers can expect to see a variety of sea creatures that only venture out after dark and will be in awe of the vast variety of coral formations that come to life by the shine of a light.
Wildcat Island Tour & St George's
Join an exciting adventure to the old town of St. George's aboard Bermuda's spectacular tour sensation, the WildCat! This Adventure comes complete with an entertaining narrated tour of the Island's historic sites and other points of interest, and also includes a stop in the old town, allowing guests time to walk around at their leisure and explore the historical sites and scenery.
Railway Trail Bike & Beach Tour
Guests can maximize their time in Bermuda on this great combination tour. First, enjoy sight-seeing the rural West End of the island during a short shuttle to Somerset Island. After receiving instruction on riding and safety, explorers will begin their guided cycle tour along the original Bermuda Railway Trail. During the bike ride, a guide will stop at various points of interest, highlighting the spectacular scenery along the trail. Time permitting, guests will also have the opportunity to hike up to the historic Fort Scaur or visit the sprawling 17th century Mott Family estate. After the ride, riders can cool off with a refreshing swim at one of the island's beautiful beaches and enjoy a complimentary beverage.
Night Fishing
For an evening of unforgettable adventure, guests can head out on the "Jolly Roger," Bermuda's family-friendly fishing adventure boat, and enjoy night fishing on the island's barrier reef. Once onboard, anglers will enjoy a sunset ride through Bermuda's pristine inshore waters to reach the fishing grounds. They'll be provided with light spinning tackle, bait and any instruction they may need to hook into some snappers, triggerfish, jacks or any other of the countless species of nocturnal reef dwellers that abound Bermuda's waters. The only thing needed for this excursion is some enthusiasm and a little luck -- the captain and crew will take care of the rest for a memorable and exciting trip.
New 2013 Bermuda Shore Excursions
The following tours are available to guests on Norwegian Breakaway, from New York, and Norwegian Dawn, from Boston:
Dolphin Encounter
Enjoy spending time with one of the ocean's most playful and friendly creatures, the Atlantic Bottlenose Dolphin. This encounter includes 45 minutes of interaction, in both shallow and deep-water. Guests will have the opportunity to touch, swim alongside and even receive a "kiss" from these incredible marine mammals. Tour price also includes admission to the Maritime Museum, featuring treasures and historical highlights of the island's storied nautical past.
Island Fever Theatre Show
The Island Fever Show offers a professionally-choreographed stage show that highlights Bermuda's rich musical and cultural heritage. Guests can choose from traditional theatre style seats, or a more casual café-style seating to enjoy the show. The costuming and stage sets reflect the vivid colors and tropical feel of the island and is set under an 8,000 square foot tent located right in the Royal Naval Dockyards, within walking distance of the cruise ship terminal.
West End, Bermuda Underwater Explorations Institute & Hamilton Tour
Enjoy spectacular views of the North Shore and the Great Sound during this half-day guided driving tour. The tour begins with a crossing over Somerset Bridge, reputed to be the smallest drawbridge ever built. Next, guests can stop for pictures at the island's famous Gibb's Hill Lighthouse and view one of Bermuda's famous pink sand beaches. The tour continues on to the Bermuda Underwater Explorations Institute (BUEI), showcasing the island's rich underwater history. Visit the Shipwreck Gallery and discover a world of treasures, from cannons to clay jars all pulled from shipwrecks found in the deep waters around the island. The tour ends in Hamilton at the Ferry Depot, where guests can browse the famed Front Street Shops.
Discover Stand Up Paddleboarding
Experience Bermuda by sea while enjoying the world's fastest growing water sport – stand up paddleboarding. Guests will learn how to stand up and maneuver their board from professional instructors before starting off on a journey around the coastal waterways. Knowledgeable guides will showcase the island's flora and fauna and teach boarders about Bermuda's unique ecosystem. After the tour ends, guests can cool off at a local beach and enjoy a complimentary beverage.
All 2013 Bermuda shore excursions are currently available for pre-booking. Guests can reserve their tours by calling Norwegian's reservations team at 1-888-NCL-CRUISE or by logging on to http://www.ncl.com. As many tours fill up quickly, guests are encouraged to make selections as early as possible.
Norwegian Breakaway
Designed as New York's ship, Norwegian Breakaway will bring the best of NYC to sea when she arrives to her year-round homeport in early May 2013, offering the high-caliber dining and entertainment options that New York is known for worldwide. To date, the company has revealed the ship's groundbreaking design, including an open-air boardwalk, The Waterfront, and 678 Ocean Place; a wide range of indoor and outdoor venues on three dynamic decks that will create a whole new complex at sea that enhances guests' connection with the ocean. Norwegian Breakaway's entertainment will include three Broadway shows: five-time Tony nominated ROCK OF AGES; the dance sensation BURN THE FLOOR; and CIRQUE DREAMS & DINNER JUNGLE FANTASY. The famed comedy troupe The Second City, Howl at the Moon dueling pianos, and New York's own Slam Allen will perform on the vessel. Norwegian Breakaway will also feature an exciting fireworks show on every cruise that will dazzle guests on the second to last night at sea each week, and will be the grand finale of a decadent 1980s-themed deck party.
Celebrity Chef and Food Network star Geoffrey Zakarian will debut his first restaurant at sea on Norwegian Breakaway: Ocean Blue by Geoffrey Zakarian. Buddy Valastro, star of the TLC series "Cake Boss," will open an extension of his popular bakery, Carlo's Bake Shop. The ship will feature a total of 28 dining options on board and an Ice Bar, which will be kept at 17 degrees Fahrenheit and feature New York City-inspired specialty cocktails, as well as ice sculptures of the Brooklyn Bridge, Statue of Liberty and the Chrysler Building to pay homage to New York City.
The top decks of Norwegian Breakaway will feature the first Aqua Park at sea with five full-size water slides, including twin Free Fall slides, the first ever at sea, and a three-story sports complex that includes the largest ropes course at sea, a nine-hole miniature golf course, basketball court, rock climbing wall and more.
The ship will also feature a rich mix of stateroom options including The Haven by Norwegian, comprised of 42 Suites at the top of the ship and 18 additional Suites located throughout the ship; the innovative Studios, designed and priced for solo travelers; the re-introduction of Oceanview staterooms, Balcony and Mini-Suites; along with Spa Balcony, Mini- Suites and Suites in close proximity to the spa.
For more information on the incredible features and accommodations on Norwegian Breakaway, visit http://www.breakaway.ncl.com. To book a cruise on Norwegian Breakaway, contact a travel professional, call Norwegian at 800-327-7030 or visit http://www.ncl.com.
About Norwegian Cruise Line
Norwegian Cruise Line is the innovator in cruise travel with a 46-year history of breaking the boundaries of traditional cruising, most notably with the introduction of Freestyle Cruising which revolutionized the industry by giving guests more freedom and flexibility. Today, Norwegian invites guests to "Cruise Like a Norwegian" on one of 11 purpose-built Freestyle Cruising ships, providing guests the opportunity to enjoy a relaxed cruise vacation on some of the newest and most contemporary ships at sea. Recently, the line was named "Europe's Leading Cruise Line" by the World Travel Awards for the fifth consecutive year.
Norwegian Cruise Line's largest and most innovative Freestyle Cruising ship, Norwegian Epic, debuted in June 2010 and has been named "Best Overall Cruise Ship" by the readers of Travel Weekly two years in a row and "Best Ship for Sea Days" by Cruise Critic. Norwegian Cruise Line is the official cruise line of Blue Man Group, appearing for the first time at sea on Norwegian Epic, as well as the official cruise line of Legends in Concert, The Second City®, Howl at the Moon Dueling Pianos, and Nickelodeon, the number-one entertainment brand for kids. Cirque Dreams™ & Dinner is also featured on board Norwegian Epic as the first show of its kind at sea under a big top.
The Company has two 4,000-passenger vessels, Norwegian Breakaway and Norwegian Getaway, under construction for delivery in April 2013 and January 2014, along with one larger "Breakaway Plus" vessel for delivery in fall 2015. Known as New York's ship, Norwegian Breakaway will be the largest vessel to homeport year-round in the city, sailing to Bermuda for the summer beginning May 12, 2013. Norwegian Breakaway's features include hull art by legendary artist Peter Max, seafood restaurant Ocean Blue by famed New York chef Geoffrey Zakarian, and fitness classes and a retrospective display from the ship's iconic godmothers, the Rockettes®. The entertainment lineup includes three Broadway shows: Rock of Ages, Burn the Floor and Cirque Dreams™ & Dinner: Jungle Fantasy. Norwegian Getaway, the largest ship to homeport year-round in Miami, will sail Eastern Caribbean voyages beginning in February 2014. Sailings for both vessels are now on sale.
High resolution, downloadable images are available at http://www.ncl.com/pressroom. For further information on Norwegian Cruise Line, visit http://www.ncl.com, follow us on Facebook, Twitter, and Instagram @Norwegiancruiseline, Pin us on Pinterest, watch us on YouTube, or contact us in the U.S. and Canada at 888-NCL-CRUISE (625-2784).
# # #