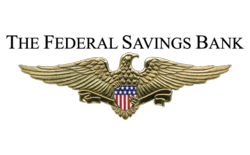 78 percent of those between age 35 and 44 felt it was very important to own a home
Chicago, IL (PRWEB) February 14, 2013
Importance of homeownership for many young consumers across the country is growing. The Federal Savings Bank found a survey published on January 30th, conducted by Prudential Real Estate, which said that the majority of consumers between the ages of 25 and 44 found owning a home to be significant.
A reported 77 percent of individuals age 25 to 34, and 78 percent of those between age 35 and 44 felt it was very important to own a home. 74 percent of young consumers polled in the survey also found that right now would be a good time to buy a home because of current prices and very affordability interest rates.
As a result of the survey, many believe more buyers will continue to enter the market during the year as interest rates are staying low compared to norms throughout the housing market's history.
VA loans provide hope to veterans returning from overseas service.
Veterans who are returning from deployment as well as young generations should take advantage of the current low interest rates. The Department of Veterans Affairs offers loan guarantees for eligible veterans to purchase a home for their personal occupation.
A home may be purchased with a VA loan with no money down and eligibility requirements include a good credit score, a sufficient income, a valid Certificate of Eligibility (COE), and possible other criteria depending on the branch of military service.