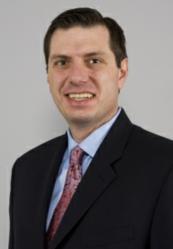 Indianapolis, Indiana (PRWEB) February 14, 2013
Many employers are surprised to learn there are still ways to achieve cost-containment and even savings on health care expenditures utilizing careful plan design, carrier negotiations and employee education. Thomas Mangan, CEO of United Benefit Advisors (UBA), will share strategies that helped UBA Partners' clients save an average of 5.2 percent on their medical plan renewal in 2012 in a complimentary webinar on Feb. 27, 2013, from 2 p.m. to 3:15 p.m. EDT.
To receive the $149 discount for this webinar enter the code UBAHCR when registering. To register, visit: https://webinars.ubabenefits.com/tabid/1932/Default.aspx?wid=81
Mangan will walk participants through the 2012 UBA Health Plan Survey, the largest benchmarking survey in the industry, and discuss the key elements and the advantages of using accurate benchmarking data to analyze and adjust employee benefit costs while complying with the new health care reform regulations. Mangan will also discuss how UBA Health Plan Survey benchmarking data help employers of all sizes gain a competitive advantage by designing benefit plans that enhance their ability to attract and retain top talent.
Attendees will:

Understand the plan design factors driving costs
Learn how to leverage UBA's 2012 Health Plan Survey data to understand what health plan benefits that their competitors are offering and compare their plans to other employers in their region, size-range and industry.
Review of overall national benchmarks (average costs, employee premiums, plan popularity, etc.)
Get a close look at the truth about consumer-driven health plan (CDHP) cost savings and learn how to achieve savings beyond the first year.
Learn strategies for meeting the challenges of health care reform regulations, including current and future obligations.
"At UBA, we're interested in sharing our tremendous data and shared expertise to arm HR practitioners and business owners with exclusive information that can help them effectively manage their health plan costs, " says Mangan. "Utilizing our 2012 Health Plan Survey, the largest benchmarking survey in the industry, our Partners were able to help employers save more than $584 million in annual medical plan costs this past year. This webinar will teach others how to use these tools and our Partners' shared wisdom to their advantage."
About Thomas Mangan, CEO, United Benefit Advisors
A 20-year veteran in the field of employee benefits, Mr. Mangan has been named one of the top 10 most influential individuals in the health care industry by Employee Benefits News and is widely recognized as one of the industry's most progressive thought leaders. His extensive background in employee benefits spans sales, services and operations. Prior to joining UBA, Mangan was a Board Member of the Council of Insurance Agents and Brokers and has served on the National Broker Advisory Councils of Aetna, Cigna and United Healthcare.
About United Benefit Advisors
United Benefit Advisors is the nation's leading independent employee benefits organization with more than 200 offices throughout the U.S., Canada and the U.K. As trusted and knowledgeable advisors, UBA Partners collaborate with more than 2,200 fellow professionals to deliver expertise, thought leadership and best-in-class solutions that positively impact employers and make a real difference in the lives of their employees and families. Employers, advisors and industry-related organizations interested in obtaining powerful results from the shared wisdom of our Partners should visit UBA online at http://www.UBAbenefits.com.
Contact:
Carina Sammartino
(650) 477-4839
csammartino (at) fishervista (dot) com