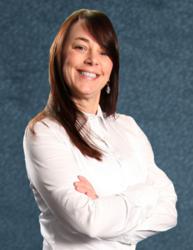 Mary is a very active member of the Northeastern Pennsylvania paralegal community, stated Neil T. O'Donnell, founding partner of O'Donnell Law Offices
(PRWEB) February 16, 2013
The PACE exam is a nationally recognized exam for experienced paralegals. It lays the groundwork for expanding paralegal roles and responsibilities and provides the public and legal communities with a mechanism to gauge the competency of experienced paralegals. Paralegals that pass the exam may use the credential "Pace Registered Paralegal®" or "RB®".
"Mary is a very active member of the Northeastern Pennsylvania paralegal community," stated Neil T. O'Donnell, founding partner of O'Donnell Law Offices. "She has a great deal of experience in the paralegal profession and is a tremendous asset to the O'Donnell Law team."
Founded in 1974, NFPA was the first national paralegal association. Created as a non-profit federation, NFPA's mission is the advancement of the paralegal profession. It is comprised of more than 50 member associations and represents over 11,000 individual members reflecting a broad range of experience, education and diversity.
About O'Donnell Law Offices
O'Donnell Law is a personal injury firm dedicated to providing a full range of legal services to individuals, businesses and institutions in Northeastern Pennsylvania. The firm has successfully represented numerous individuals who have been seriously injured or lost a family member due to an accident, defective product or medical mistake. The firm's practice areas include personal injury, vehicle accidents, wrongful death, workers' compensation, defective products, medical mistakes, social security disability and tractor trailer and collision.