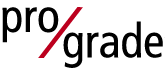 Many companies source their fish oil from less than ideal locations because it's cheaper.
NORTH PALM BEACH, FLORIDA (PRWEB) February 14, 2013
Prograde Nutrition has released its Krill Oil supplement, a product meant to replace fish oil supplements widely available on the health food market. The new product is designed to deliver better results for health and pain relief.
Fish oil is recommended as a daily supplement by natural health experts and sometimes prescribed by physicians for those facing heart disease. The oil is high in antioxidants, which fight free radicals in the body. Free radicals are particles that damage cells causing inflammation and decline of heart health, among other problems.
Krill oil offers the same benefits but it's far more effective: according to research from McGill University, krill oil is better at raising good cholesterol, lowering bad cholesterol, and reducing pain. It contains 47 times the antioxidants of regular fish oil.
"Many companies source their fish oil from less than ideal locations because it's cheaper," said Jayson Hunter, head of research at Prograde. "But the oil found in krill is far more potent, cleaner, and contains key ingredients that regular fish oil doesn't have."
Krill are tiny crustaceans that live on the sea floor, typically in deep, cold water. Because they are lower on the food chain, they do not come with a risk of pollution contamination like sea-caught and factory-farmed fish do.
"It's what's in them that's truly amazing," Hunter said. "Krill contain an antioxidant called astaxanthin, that regular fish oil doesn't have. Astaxanthin can cross the blood-brain barrier, meaning it's able to help stimulate the brain. It improves memory, focus and clarity of thought, as well as mood."
The new krill oil supplement, EFA Icon Krill Oil, is available from Prograde's website and through authorized health professionals.
About Prograde
Prograde Nutrition was founded by fitness experts who wanted to create higher quality supplements for their clients. Prograde emphasizes careful scientific testing and demonstrable results for all of its products. Information is available at getprograde.com.