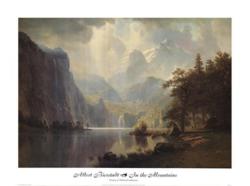 Delray Beach, FL (PRWEB) February 15, 2013
BandagedEar.com recently designed a section on its website for top picks for entryways. An entryway is one of the most important places in a home or office. It is the first place guests see, so the art that is chosen for this space leaves a lasting impression.
Floral, landscape and other scenic art prints are perfect choices for entryways. These themes are neutral, beautiful and create a welcoming atmosphere. Some of the top picks for artists for an entryway include: Claude Monet, Stephanie, Marrott, Albert Bierstadt and Lowell Herrero.
Francois Buchs, BandagedEar.com co-founder, said, "We consulted with interior design professionals to choose our top picks for entryway art prints. BandagedEar.com also provides top picks for other rooms, such as living rooms, bedrooms and bathrooms. The 'search by room' tool is just another way we provide a smooth shopping experience for all of our customers."
Most people choose to frame art prints before hanging them in entryways. BandagedEar.com is well-known for its high-quality framing services. All frames are constructed in the United States using high-quality materials. There are millions of different framing options, so shoppers can create a customized look for their art print, whether it is traditional, modern or transitional.
About BandagedEar
BandagedEar is an extensive online wall art gallery and community site where art lovers can shop from among thousands of carefully selected art prints and posters. In addition to high-quality art prints, BandagedEar.com offers free tools to help customers discover new art and artists. A custom frame shop allows customers to choose a high-quality custom frame, which typically costs less than local frame shops. Choose from among millions of different configurations by specifying the frame, matting, cropping and glazing. All purchases are backed by a 100% satisfaction guarantee. Please visit http://www.bandagedear.com for more information.