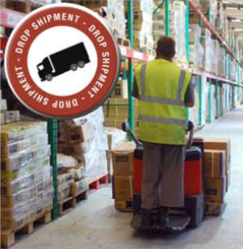 Customers expect their browsing experience to be clear, simple and pleasant.
Nottinghamshire (PRWEB UK) 16 February 2013
The new site can be found at bonningtonplastics.com, and was created with the primary aim of opening up information to the visitor, and create a more accessible and welcoming platform. Product categories are bumped to the main page, with visitors able to begin browsing immediately. The various special offers are now better communicated to visitors, with a regularly updated portion of the homepage dedicated to current deals and offers, able for instant-click ordering by interested buyers.
A dedicated landing page for members and customers has been implemented, offering repeat customers the capability to check their saved orders and order history, set up standing orders and browse promotions from a single convenient location.
In modern commerce, having an effective online platform is absolutely essential to remaining a competitive player in the industry. Customers expect their browsing experience to be clear, simple and pleasant. Elegancy of appearance and clarity of design is a must if companies hope to keep customers browsing, and hopefully purchasing their wares.
Widespread internet use has changed shopping, and visiting a store is not necessarily a forerunner to sales, with consumers able to browse away to a more accommodating site at will. The buyer is more liberated than ever, able to pick and choose what products they buy and what prices are agreeable. Against this backdrop Bonnington Plastics have announced their launch of a new and upgraded website, aimed at helping them grow faster than ever in a competitive online marketplace.
A customer service representative from Bonnington Plastics was available to comment on the launch. "The entire rebranding is about offering faster services to our customers. We're constantly staying ahead of the game with our pricing strategy and cutting down on delivery times, so offering a powerful eCommerce site with quick navigation is the next step in moving the company forwards. We've sped up load times and optimised our sitemap and content to improve SEO performance, as well."
Search Engine Optimisation is the practice of improving the quality and performance of a site, allowing it to move into more favourable positions in online search results. Not only does this practice result in a generally better stock of website, but organic traffic results in a higher number of interested customers.
Bonnington Plastics are a dropshipper of gardening accessories, pet care products and home wares. They've been trading to companies across the UK since 1945, and have enjoyed accelerating growth throughout that time. Through launching a competitively modern site with high accessible navigation, they hope to see trade grow exponentially in 2013.