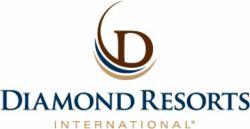 Las Vegas, NV (PRWEB) February 14, 2013
Diamond Resorts International® (Diamond), a global leader in the hospitality and vacation ownership industries, announces the creation of a new Sales & Marketing position: Vice President of National Marketing for North America.
Assuming this new role is Robert J. DiGisi. Rob comes to Diamond with vast experience in classic marketing and long-term stints as a marketing and business development executive for prominent brands and institutions such as IMG, the National Basketball Association, and Bank One's Credit Card Partnerships group. Most recently, Rob served for many years as Founder and President of Iron Horse Marketing, a strategic consulting firm focused on new venture development and partnership marketing. Rob has spent over two decades developing cutting-edge initiatives, delivering innovative marketing solutions and generating alternative sources of highly profitable revenue for companies of all sizes.
Rob is a summa cum laude graduate from Boston College and earned an MBA from The Wharton School at the University of Pennsylvania. Over the years, he has remained active at Wharton, where he developed the curriculum and taught , "Entertainment and Sports Marketing". As an off-shoot of that role, he co-founded the Wharton Sports Business Initiative, a sports industry research center, where he currently sits on the Alumni Advisory Board.
According to Michael Flaskey, Executive Vice President, Sales & Marketing – North America, Diamond Resorts International®, "The creation and execution of a National Marketing division will be a critical element to furthering the success and expansion of Diamond, and we are very excited that Rob will be joining our senior leadership as an integral part of this strategic marketing sector. We are confident that Rob will bring a fresh perspective to our team, provide new ideas that are outside of the box and challenge the traditional timeshare marketing methodology."
Diamond Resorts International®, with global headquarters in Las Vegas, Nevada, is one of the largest hospitality companies in the world with a network of more than 260 vacation destinations located in 28 countries throughout the continental United States, Hawaii, Canada, Mexico, the Caribbean, South America, Central America, Europe, Asia, Australia and Africa. Offering simplicity, choice and comfort to more than 490,000 owner-families through our branded hospitality service, Diamond Resorts International® is dedicated to providing its guests with effortless and relaxing vacation experiences every time, for a lifetime.
Annually, nearly 1.4 million owners, members and guests enjoy the simplicity, choice and comfort Diamond Resorts International® offers through our branded hospitality experience.
About Diamond Resorts Corporation
Diamond Resorts Corporation and its subsidiaries develop, own, operate and manage vacation ownership resorts and, through resort and partner affiliation agreements, provide owners and members with access to 79 managed resorts, 180 affiliated resorts and hotels and four cruise itineraries through THE Club® at Diamond Resorts International®. To learn more, visit DiamondResorts.com.
# # #