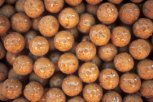 Lots of sites you buy off these days don't even acknowledge your order and often you get the standard automatic website message, so you are left wondering if your order has been received
Bolton, Lancashire (PRWEB) February 15, 2013
Dan Robinson of Carp Baits Online (Established three years ago in Bolton, Lancashire) has been trading for almost four years now and in his own words 'Has made every mistake going, luckily they were all on a small scale and I've learned from them'.
Dan already had another business before starting Carp Baits with fellow director Andy Roberts. His other business involves designing and optimising eCommerce websites. In 2009 he teamed up with Andy Roberts (a web developer based in Bolton) and they formed Carp Baits.
"I always wanted to sell something online." said Sticky Baits supplier, Dan. After many discussions they decided to try bait and tackle as both are keen anglers. "As neither of us had any experience of retailing it was difficult in the beginning and we had to learn quickly" said supplier of Sticky Baits products, Andy.
Both of them bought online and apart from a few sites they found the experience was usually disappointing. "Lots of fishing tackle sites you buy off these days don't even acknowledge your order and often you get the standard automatic website message" said Sticky Baits stockist, Dan.
Fishing is the most popular participation sport in the UK and major retailers like Go Outdoors are taking an interest in this market. Sadly the days of the local tackle shop do look numbered unless they sell online, believe Dan and Andy.
Their top ten tips are:
1. Keyword research. Research the words people use whilst searching for your fishing products, we registered the domain name carpbaitsonline because it contained the phrases people were searching for.
2. Suppliers. Don't always aim for the major brands and try and find niche products. Search internet fishing forums where your potential customers visit and see what they like.
3. Web Designers. Make sure they are experts in eCommerce, contact the companies they've worked with and ask for their opinion.
4. eBay. There is a huge market for fishing tackle on eBay and it can be a very good starting point. At £15 a month to open a shop it's a great place to 'test the water'.
5. Amazon. Fees are a little high (12%) so make sure there is enough margin in your products. Tackle especially sells well as many wives and girlfriends use Amazon to buy gifts. The weeks leading up to Christmas can be very profitable.
6. Communication. Acknowledge orders immediately and email a personal message. If you make a mistake with an order or it's out of stock deal with it straight away. Its really frustrating for customers and especially anglers when they are left in the dark.
7. Stock. Its tempting to stock lots of different products but after a while patterns will develop. Concentrate on your top sellers and experiment with new items as you build up stock levels. Add new ranges to your site as soon as possible to maximise the 'buzz' and be careful not to stock too many though as the demand may drop.
8. Delivery. Don't just choose the cheapest courier they aren't always reliable and may have hidden charges. Cost is key so sell the delivery charge at cost (or just under) if possible.
9. Offers. Discount end of line products or slow sellers. Have a sale section as this will attract the angler looking for a bargain, but make sure you have the supplier's permission first.
10. Marketing. You can use Google ads to promote your products. Make sure they are really specific as this can be costly. Include flyers with your orders and consider banner advertising on fishing forums.
Dan and Andy found it tough at first and struggled to get accounts with the major brands. After phoning these companies they were met with similar negative responses like ''We don't sell to online retailers'. Luckily some of the more forward-thinking manufacturers did say yes.
"Once we got a few suppliers on board it became easier and thank goodness companies like Sticky Baits got on board" said Andy.
They decided to visit the trade show Tackle and Guns (held annually in Warwickshire) to go and meet some potential suppliers face-to face. "This worked really well and we managed to open accounts with the four major manufacturers we wanted" said Mainline Baits supplier, Dan.
The business has grown rapidly and they expect to turn over in excess of £120k this year. "We are really proud of our achievements and aim to be the number one retailer of specialist bait and tackle in the UK" said Mainline Baits supplier, Andy
They still stick strictly to their original principles which are: providing lots of choice, communicating quickly with their customers and delivering on time. Their original ranges Sticky, Mainline Baits and Nutrabaits are still their top sellers.
This press release is part of an SEO campaign by Bolton Web Design company Vizcom.