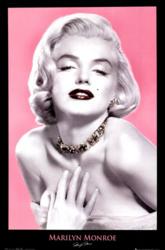 Delray Beach, FL (PRWEB) February 18, 2013
Classic Hollywood stars are the epitome of glamour, which is why PosterNation.com added a variety of new posters with this theme to its inventory. Even today, actresses such as Audrey Hepburn, Marilyn Monroe and Elizabeth Taylor are still household names. PosterNation.com recently added thousands of new posters from the Golden Age of Hollywood through the 1960s.
Francois Buchs, co-founder of PosterNation.com, said, "PosterNation.com continues to offer our customers art prints that feature the latest trends. However, classic movies, actors and actresses never go out of style. These timeless art prints are perfect for any room, office or living space. We have a brand new selection of Hollywood posters that will make a perfect addition to any interior design."
PosterNation.com shoppers can shop for these new posters now, while enjoying a site-wide 25 percent discount on posters and framed art prints until March 31, 2013.
About PosterNation.com
PosterNation.com offers thousands of high-quality framed art prints and posters featuring themes that include: sports, movies, music, pets, animals, travel, motivational topics, hot people, vintage celebrities and more. The frame shop allows customers to customize their purchase by selecting the cropping, matting, framing and glazing for a framed art print or poster. Please visit http://www.PosterNation.com for more information.