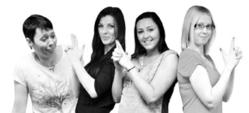 Customers expect browsing and shopping to be pleasant and accessible, an expectation that carries over to customer service
Nottinghamshire (PRWEB UK) 18 February 2013
In modern online commerce companies need to evolve and adapt in order to compete, with customers expecting their browsing and shopping experiences to be as pleasant and accessible as possible, an expectation that carries over to customer service. Accompanying the launch of their new website, Bonnington Plastics have announced the expansion of their customer services department, to include new staff and functionality.
Their existing services still stand, and customers are able to phone through at any time between 8 am and 2 pm from Monday to Friday. The phone lines have now been extended to better service customers on busy schedules, and the expanded team is now available to take call from 10 am to 3 pm on Saturdays and Sundays. Customers can be put through to a customer service representative, happy to process orders, handle questions and queries and respond to complaints, on the fortunately rare occasions the company receives them.
For customers without the spare time or inclination to phone, they can still e-mail the company with their questions and receive a swift response. The new manpower behind the service has allowed the company to set a target of reducing online response times substantially compared to their 2012 levels.
In keeping with the added functionality and accessibility of the re-launched website, Bonnington Plastics have added entirely new customer service features to their online storefront. Customers seeking a swift response but are unable to phone can now access a live chat service, accessible at all times from the site's banner. The chat lines are constantly manned, and don't interfere with the regular customer service channels, such as phone lines and e-mails. Customers will be informed when an advisor is available to speak with them, and all chat logs are recorded for posterity.
One of the customer service representatives for Bonnington Plastics was available to comment on the new feature, along with their general expansion of services. "One thing we've increasingly noticed is a reluctance towards phone calls. Customers are often multi-tasking during their work days, and don't enjoy having to devote their entire attention towards a simple query. Similarly, e-mails don't provide an adequate solution, because despite our low-response times any delay at all can be frustrating. Bringing in live chat solves both of these issues. Customers are treated to a seamless conversation with fast response times, but they're spared the need to focus entirely on it. We're already getting very positive feedback from the feature."
Bonnington Plastics are a wholesaler of garden accessories, pet care products and cheap eBay stock. Through adding new services and expanding those they already offer, they hope to keep customers happier than ever during 2013.