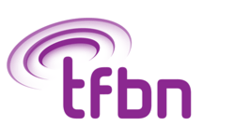 Austin, TX (PRWEB) February 19, 2013
3Seventy, a leading provider of mobile marketing solutions, announced today a new partnership with TAN FRIENDLY BROADCAST NETWORK (TFBN), a leading provider of sensory branding services to the tanning industry.
For the past 8 years, TFBN has provided hundreds of tanning salons throughout the United States with custom messaging services that promote tanning lotions, special promotions, and custom advertisements. Through the mobile partnership with 3Seventy, TFBN will now offer text messaging services as well as true mobile websites through the Local platform to tanning salons. Tanning salons can visit http://www.3Seventylocal.com/tfbn to sign up today.
"We are thrilled to partner with TFBN, as they expand their product offerings to their clients. TFBN maintains strong relationships with the tanning industry throughout the US, and we are happy that they selected 3Seventy as their exclusive mobile marketing partner." - Carrie Chitsey, Founder & CMO at 3Seventy.
"TFBN has a proven track record with helping tanning salons increase revenues by designing a positive experience for tanning guests through in-bed messaging and music. We are excited to take our products into the digital space by offering our customers sleek mobile websites and an enterprise-quality platform for text messaging advertisements. We look forward to a solid partnership with 3Seventy" – Lisa Jackson, Client Relations Director at TFBN
About 3Seventy
3Seventy Local is a sophisticated, yet easy to use, mobile marketing platform for small and medium sized businesses. Whether they are looking for a simple way to quickly build and launch a mobile website or easily send text messages to customers. 3Seventy's award-winning solutions allow clients to interact with their consumers by mobile channel of choice all within one easy-to-use platform. 3Seventy works with leading companies such as Caribou Coffee, A&W Restaurants, AMF Bowling Centers, Washington Redskins, Special Olympics, Mind Body Online, along with many software integration partners, advertising agencies and media partners. http://www.3seventylocal.com
About TAN FRIENDLY BROADCAST NETWORK
TFBN delivers innovative sensory branding services to the tanning industry throughout the United States. The TFBN approach to tanning salon marketing has a proven track record of boosting salon sales, creating an entertaining and engaging environment within the tanning salons, and providing a cost-effective solution to increasing on-premise sales. For additional information about TFBN, contact Lisa Jackson, Client Relations Manager at lisa(at)tanfriendly(dot)com.