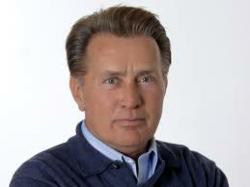 Every month, high energy costs take a bite out of family budgets. Finding ways to make the machines we use more efficient is one way to alleviate the strain.
Hollywood, CA (PRWEB) February 14, 2013
The producers of Breakthroughs with Martin Sheen are pleased to announce an upcoming report showcasing the role that software designers and appliance manufacturers have in lowering energy costs for the American family.
Breakthroughs Martin Sheen PBS is an independently produced television series airing in markets around the country on public television. The program is hosted by the legendary Martin Sheen, who is about to embark on his second half-century in American entertainment in 2013. Mr. Sheen has developed a reputation as one of Hollywood's most respected actors during a career that includes more than 60 film appearances.
Breakthroughs Martin Sheen reviews many of the energy issues facing today's America, including how manufacturers of the products we use are playing an important role in cutting energy bills. In this new report, Breakthroughs is talking to engineers about how they are building energy efficiency into the products we use in the American home. Kitchen appliances, HVAC units, and water heaters all consume electricity, and finding a way to make these products more efficient can help out families feeling the strain of rising energy costs.
The producers of Breakthroughs Martin Sheen are targeting an April distribution date for the new report. Check local listings for air times on public television and PBS affiliates in individual markets. For more information the producers can be contacted via the official website for the show at breakthroughsptv.com.