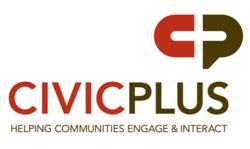 These awards show the commitment that these cities and counties have in providing effective design and digital communication
Manhattan, KS (PRWEB) February 14, 2013
Competing against thousands of entries, 12 government websites, powered by CivicPlus, the leading developer of open government technology, were rewarded for innovative website design and digital communication from the AVA Digital Awards.
Four CivicPlus clients –Buda, Texas; Valdez, Alaska; Hollywood, Fla.;and State College, Pa.; earned Platinum recognition, the highest honor the AVA Digital Awards bestow, making CivicPlus the only government-specific website provider with clients that earned Platinum status.
The AVA Digital Awards recognizes outstanding achievements of work ranging from audio and video production to websites and social media sites that offer interactive components to foster user-generated digital communication and engagement. More than 2,000 entries from the United States, Canada and several other countries were judged by the Association of Marketing and Communication Professionals (AMCP).
Of those entries, 12 CivicPlus clients received the following awards for their website design and digital communication under the category of Government Website.
Buda, Texas – Platinum
Valdez, Alaska—Platinum
Hollywood, Fla.—Platinum
State College, Pa.—Platinum
Caddo Parish, La.—Gold
Fernley, Nev.—Gold
Naples, Fla.—Gold
Vinton, Va.—Gold
Draper City, Utah—Honorable Mention
Ontario, N.Y.—Honorable Mention
Howell Township, N.J.—Honorable Mention
Steamboat Springs, Colo.—Honorable Mention
"We are thrilled to see so many CivicPlus clients recognized for the AVA Awards. These awards show the commitment that these cities and counties have in providing effective design and digital communication," said Ward Morgan, CEO of CivicPlus.
The advancement of technology has changed the way that information and design is communicated through the web. When it comes to open government technology, CivicPlus is the leader in providing innovative solutions for local governments. During the past two years CivicPlus clients have won more than 170 awards. Including 2012 and 2013, CivicPlus clients have received 18 total AVA Awards for outstanding digital communication and exceeding the standards of industry norms.
About CivicPlus
Based in Manhattan, Kan., CivicPlus has designed more than 1,300 local government websites serving over 50 million citizens throughout North America. A recipient of the Center for Digital Government's Best Fit Integrator Award for delivering extraordinary digital solutions to public IT projects, CivicPlus transforms municipal websites into powerful two-way communication platforms that let citizens talk to and participate in local government. Find out where your community falls on the digital community engagement scale developed by CivicPlus eGov experts. In 2013, CivicPlus will invest nearly $2.5 million in products, research and development. The innovative CivicPlus Government Content Management System (GCMS™) now offers more than 60 applications including Citizen Request Tracker, MuniMobile, Facebook and economic development tools. Founded in 2001, CivicPlus was selected by Inc. Magazine as "One of the Fastest-Growing Privately Held Companies in the U.S." in 2011 and 2012. For more information visit http://www.civicplus.com.
###