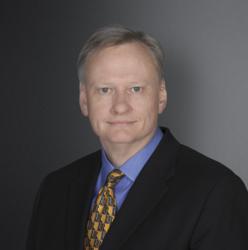 "Steve exemplifies integrity and leadership" said Robert Jesenik, CEO of Aequitas Capital.
PORTLAND, Ore. (PRWEB) February 18, 2013
Aequitas Capital, a credit-focused investment management firm, has named Steve Hedberg as Chief Operating Officer. As COO, Hedberg will oversee business operations of Aequitas Capital, including legal, human resources, information technology, administration, facilities, marketing and fund operations.
"Steve exemplifies integrity and leadership. His broad experience in personnel development, mentoring and implementing operating structures will be extremely valuable to our organization's continued, rapid growth and success, and will deepen our ability to manage our firm and continue to create value for our investors," said Robert Jesenik, CEO of Aequitas Capital.
Hedberg has nearly 30 years of experience with clients from mid-size businesses to Fortune 50 companies, working to resolve complex economic situations related to insolvency. Mr. Hedberg prides himself in finding creative solutions to capitalize on opportunities that are brought about by growth and change.
Hedberg practiced for 20 years as a partner at the law firm Perkins Coie LLP. In addition to his legal practice, Hedberg actively managed firm wide operations and strategy on Perkins Coie's management and executive committees. He is a Fellow of the American College of Bankruptcy, is listed in Best Lawyers in America and as one of Oregon Law and Politics' Top 50 Super Lawyers in Oregon. Earlier in his career, Hedberg was a partner in the law firm Miller, Nash, practicing in both Portland and Seattle.
Hedberg's appointment comes on heels of several other strategic hires by Aequitas Capital, including the appointment of Craig Froude, President of Aequitas Consumer Services & CEO of CarePayment Technologies, Inc. Aequitas Capital expanded its staff by 30 percent in both 2011 and 2012, including significant additions at both the executive and management levels.
Aequitas Capital builds income-producing alternative investment solutions for institutional and high net worth clients. Founded in 1993, Aequitas Capital holds nearly $500 million in assets under management.