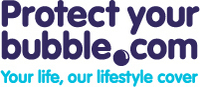 (PRWEB UK) 15 February 2013
Having an Android-based phone does not mean people cannot enjoy apps like people with other smartphones. Protect Your Bubble, Android phone insurance provider, has a list of the best Android Apps available for download.
1. Angry Birds Star Wars – £0.00 (Android), £0.79 (Windows Phone)
The Force is strong in this one, so strong in fact they had to make new gameplay and features. Star as the Rebel Alliance trying desperately to get the plans for the PIG STAR to the Rebel Birds. Wield lightsabers and "let the birds be with you."
80 levels of play from Tatooine to the Pig Star; dodge Imperial pigs, lasers, Tusken Raider pigs and the Dark Side for all three stars per level. Become a jedi by earning three stars on each level, or succumb to the Dark Side and buy it.
2. Spotify – Free + £9.99/month
It may be free initially, and the cost may seem extravagant, but this app is nearly the same as the desktop version. Spotify is a streaming music service. Listen free or pay the fees for ad-free enjoyment. Listen to albums, create playlists or listen to others' playlists. Since WiFi is not universal, Spotify works on 3G remarkably well by downgrading the stream, which minimizes the buffering.
3. New Star Soccer – 69p
This is what happens when Angry Birds and Football Manager Handheld is crossed but in a good way. This game puts the player in the boots of an up-and-coming footballer. Flick-kick meets RPG as the player moves from non-leaguer to top division player. Other features are available for purchase in the market, and one or two of them, are worth considering trust us.
3. Swype –
Prodding is so 2012. Save fingers and super-charge texting abilities with this awesome app. Even with finger speed of Superman, long emails and texts can take time.
Swype's text input works by swiping a finger or stylus across the keyboard in swift motions. The software's word prediction is frighteningly accurate, which makes sense – the co-inventor of T9 came up with the idea for the software.
4. Sky Go –
A companion to Sky subscription is Sky's mobile TV app. Watch 33 sky channels on the go and set the home Sky box to record favourite shows. Sky Go Extra offers downloads of movie and TV shows as well but only for month to month purchases. Wi-Fi only.
5. WhatsApp Messenger –
Chat, photos and video over data is possible with this free multiplatform wonder. Message individual friends, hold group chats with photo, contact, location, audio, message and video sharing. WhatsApp works better than SMS for instant messaging so it works well with one-to-one chats. Send photos and videos to a Camera Roll or Gallery. Since it sends everything via data, it is better to use it with WiFi unless an unlimited data plan is in use.
Regardless of what apps are downloaded, the apps are useless without a mobile so it is a good idea to have insurance. Visit Protect your bubble for more details on comprehensive mobile phone insurance.
About Protect your bubble UK
Backed by a Fortune 500 company, Protect your bubble is the UK's largest specialist gadget insurer that also offers a wide range of insurance products including home insurance, car insurance, car hire excess insurance and pet insurance; all at great value prices.
Related Links:
Android Smartphone Insurance - uk.protectyourbubble.com/android-smartphone-insurance.html
Mobile Phone Insurance - uk.protectyourbubble.com/gi-mobile-phone-insurance.html
Gadget Insurance - uk.protectyourbubble.com/gadget-insurance/
Find Us On:
Facebook: facebook.com/ProtectYourBubble
Twitter: twitter.com/protectyrbubble
YouTube: youtube.com/user/protectyourbubble