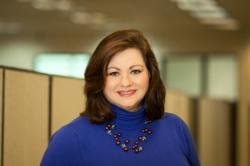 Poway, California (PRWEB) February 19, 2013
Anderson Direct Marketing (ADM) has hired Deb Morel as a Senior Account Director. In her role, Morel will be responsible for the management of accounts, nurturing client relationships, providing strategic direction to the account team, and for overall account development and retention. Morel brings over fifteen years of marketing industry experience to ADM, along with a commitment to delivering a strong ROI. Coming from an extensive direct marketing and account leadership background, Morel is highly skilled in developing strategic marketing plans and successfully executing them.
"We are extremely excited to bring Deb Morel onboard," said Scott Hopkins, Executive Vice President of Anderson Direct Marketing. "Her extensive direct response experience and strategic vision, coupled with her ability to foster relationships complements what Anderson Direct Marketing is all about."
A leader in marketing excellence, Morel's attention to customer care and experience has shined through all of her client relationships. Some of these past clients include: TurboTax and Intuit. She is well-versed in direct response, digital marketing, leading research initiatives and much more. From mentoring a team of senior marketing managers on customer engagement strategies to managing a cross-functional acquisition team, Morel is highly adept at leading her team to success.
###
Anderson Direct Marketing is a vertically integrated direct marketing company providing complete campaign development and production services in house. Services include campaign strategy and development, creative, media and lists, database, data processing, e-marketing, SEO and SEM, direct mail and collateral production, digital and offset printing, lettershop, response capture and ROI analysis. ADM is ranked as one of the top 20 DM agencies in the country by DM News. For more information on ADM visit: http://www.andersonDM.com.