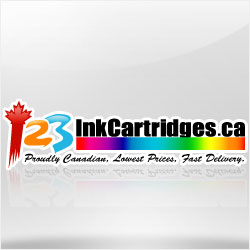 Lachine, QC (PRWEB) February 15, 2013
The Canadian based, online store, 123inkcartridges.ca continues to add new products to its ever expanding inventory. The latest addition includes the Ravi Solution Wine Accessories Series. This is a rather fancy wine refresher which instantly chills wine and keeps it at an ideal temperature for a little over an hour. Many consumers expressed interest in this product because it makes a perfect wine accessory for parties and dinners. The company chose to add this particular product because of its innovative design. 123inkcartridges.ca attempts to meet the needs of their growing clientele by adding products which help make their lives a little easier. For this reason, the Ravi Decanter was recently added.
Consumers who have purchased the Ravi decanter have found it to be a useful product as properly aerates the wine so that it is served at the perfect temperature to enhance its taste. Customers who have the decanter will likely want to purchase the Ravi Instant Wine Refresher which easily replaces the neck of the decanter. The Ravi will gently refresh the wine to enhance guest's drinking pleasure.
This is just one of the many different innovative products and accessories that are available on the store's official website. Consumers may peruse through the rapidly growing list of products on the site at: http://www.123inkcartridges.ca/accessories-product/RAVI_DC.html. Consumers will find that the online distributer carries a wide variety of useful products and accessories.
About 123inkcartridges.ca
The company, 123inkcartridges.ca is based in Canada and ships products throughout North America. They began several years ago by providing consumers with a convenient online location where they could purchase high quality printer inks and toner cartridges. Because they offered such high quality products at reasonable prices, consumers soon made the company the number one online distributer of printer accessories and supplies. They soon expanded to include many different computer accessories in an attempt to meet the needs of their rapidly growing customer base. Today the company has over 10,000 products in their catalog and continues to add to this product list almost daily. They store products in their large warehouses so that they can quickly fill customer's orders.