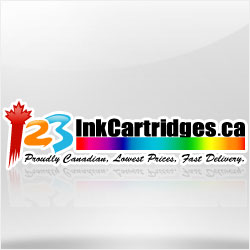 Lachine, QC (PRWEB) February 18, 2013
Over the years, 123inkcartridges.ca has attempted to meet the constantly changing needs of consumers by adding relevant products and accessories. Recently they have added many new products to their growing inventory and among them is the GGS Invisible Glass Screen Protector for the iPhone4/4s. This particular accessory has been added to the company's inventory because of its high quality and superb performance. The GGS screen protector is made out of a special optical glass which contains nearly 6 layers of protective glass. The screen protector is manufactured in Japan and is very durable.
This particular screen protector was added to the company's inventory because of the growing number of consumers using the iPhone today. Consumers will find that the screen protector comes with a special print resistant guarantee. Another feature that consumers may find very valuable is that this specially designed screen protector is made of materials that make it scratch proof. This accessory will help protect the iPhone screen and ensure that images remain clear and visible.
The online store, 123inkcartridges.ca continues to add these types of high quality accessories to its inventory. Their full line of available products can be viewed at their official site: http://www.123inkcartridges.ca/catalog/search?q=GGS+Screen+Protector. Consumers who visit the site will find that the company has a wide variety of high quality products such as the GSS screen protector for the iPhone 4/4s. The site is set up so that customers can order products and have them delivered to their home or business in a timely fashion.
About 123inkcartridges.ca
123inkcartridges.ca was established with the premise that they wanted to make high quality products easily available to consumers. They wanted to ensure that customers to the site: http://www.123inkcartridges.ca would receive only the highest quality products at a price that was reasonable and affordable. The company began offering only printer inks and toner cartridges. They soon became the number one online distributer of printer accessories. Company organizers chose to add computer accessories to their inventory. Over the last few years the online company has continued to increase its inventory by adding many other high quality products and accessories.