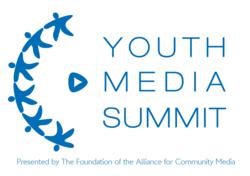 McLean, VA (PRWEB) February 14, 2013
The Foundation of the Alliance for Community Media (ACM) will hold a Youth Media Summit on February 27, 2013 at the Walker Art Center in Minneapolis, Minnesota from 10:00 am to 4:00 pm. The summit addresses funding, education, and policy and community building issues as they relate to digital and news literacy training for Minneapolis youth.
ACM is pleased to announce the following speakers will lend their expertise and share their experiences at the Minneapolis Youth Media Summit:
Michael Fallon, Executive Director, Minneapolis Telecommunications Network
Keri Stokstad, FACM National Board Chair and Executive Director, Pasadena Community Access Corporation
Rudy Guglielmo, Program Officer, Youthprise
Karl Warnke, Minnesota State Arts Board
Nancy Stalnaker Bundy, Media Arts Program Chair, Perpich Center for Arts Education
Mike Hazard, Executive Director, Center for International Education
Additional speakers will be announced soon. This event is free to members of the community, but registration is required and space is limited. To register, please visit the Youth Media Summit website or http://www.allcommunitymedia.org.
The Foundation of the Alliance for Community Media thanks the following sponsors, Comcast Project Open Voice and The Walker Art Center, for their support of the Youth Media Summit.