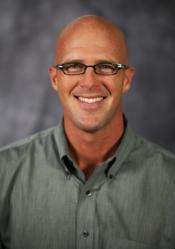 Kansas City, Kansas (PRWEB) February 14, 2013
Velociti Inc., a global provider of technology deployment services, headquartered in Overland Park, Kansas, announces today that Deryk Powell has been named President of the company, in addition to his duties as Chief Operating Officer. Deryk will be responsible for the overall management of the company's day-to-day activities. Deryk succeeds Michael Kahn, Velociti's majority shareholder, who remains Chairman and Chief Executive Officer of Velociti and its sister company, CSTK, a distributor of transport temperature control equipment and related products and services for the trucking industry.
"Deryk has distinguished himself through the leadership of his team and his unrelenting focus on customer needs, which have driven the company's recent tremendous growth," said Michael Kahn in a statement on behalf of the Board of Directors.
The announcement comes as the company prepares to move to its new 41,000-square-foot state-of-the-art operational headquarters in Riverside, MO. The decision to move was necessitated by the company's expanded facility needs required to accommodate its growing international and domestic customer base.
"I'm truly honored by the recognition," said Deryk Powell, President and COO of Velociti. "The Velociti team has done a remarkable job of expanding our areas of focus, enhancing our service offerings and really honing the deployment process for our customers to ensure the best experience and maximum ROI for their projects."
Deryk joined CSTK as a sales representative in 1994; he was eventually promoted to a division General Manager. He later became General Manager of Velociti's predecessor. Along with Kahn, Deryk was instrumental in the rebranding and relaunch of Velociti in 2003.
The company also announced that Tim Kats has been promoted to the position of Vice President and General Manager. Tim will be responsible for supervising Velociti's field operations and facilities. He joined the company in 2000.
In 2012, Velociti was recognized as one of the 50 fastest growing companies in the Midwest by the Flyover 50, one of the fastest growing companies by both Ingram's Magazine and the Kansas City Business Journal and as number 2417 on Inc. Magazine's 5000 fastest growing companies in the United States.
About Velociti Inc.
Velociti is a global provider of technology deployment services, specializing in the installation & service of a broad range of transportation and networking technology products. Velociti's experience allows enterprise level technology consumers to maximize ROI as a result of leveraging expert, rapid deployment. Velociti clients include many Fortune 500 companies from a wide variety of market segments including transportation, retail, distribution, manufacturing, healthcare, government, education, food service and public venues.
For more information visit http://www.velociti.com or call toll free (855)-233-7210.