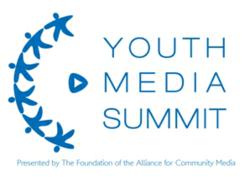 McLean, VA (PRWEB) February 19, 2013
The Foundation of the Alliance for Community Media (ACM) will welcome members of the community to a free Youth Media Summit on February 27, 2013. The summit will take place at the Walker Art Center in Minneapolis, Minnesota from 10:00 am to 4:00 pm. The summit addresses funding, education, and policy and community building issues as they relate to digital and news literacy training for Minneapolis youth.
ACM is pleased to announce the following speakers will lend their expertise and share their experiences at the Minneapolis Youth Media Summit:
Michael Hay, Youth Programs Director, Intermedia Arts
Steve Brunsberg, Interim Executive Director, SPNN
Cor Wilson, Executive Director, CTV North Suburbs
Barb Wiener, Executive Director, TVbyGIRLS
John Gwinn, Migizi New Media Pathways
For a full list of speakers and registration information, please visit the Youth Media Summit website or http://www.allcommunitymedia.org.
In addition to the Minneapolis Summit, upcoming events this year include the 2013 ACM Annual Conference in San Francisco in May and another Youth Media Summit in New York, New York in the fall.
The Foundation of the Alliance for Community Media thanks the following sponsors, Comcast Project Open Voice and The Walker Art Center, for their support of the Youth Media Summit.