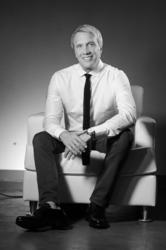 We're going to address the real life issues that leaders everywhere deal with
Grapevine, Texas (PRWEB) February 15, 2013
Ed Young, Senior Pastor of Fellowship Church, will be welcoming thousands of leaders from around the world today for the launch of the international leadership conference known as the C3 Conference.
Recognized as one of the most prominent church leadership conferences in the world, C3 is an experience that combines inspirational messages, incredible worship, and insightful teaching that helps church leaders in their leadership capacity. The purpose of C3 is to equip and train church leaders with the tools necessary to succeed in ministry. Unlike many conferences, C3 looks at the difficult topics of church leadership and answers questions that will lead to growth and advancement in our communities.
Pastor Young says, "I've been to conferences that talk about philosophy and theory of leadership. C3 dives in and answers the real and the raw of church leadership. We're going to address the real life issues that leaders everywhere deal with. And we're going to equip and empower this generation of leaders and the next to leave a lasting impact on their communities."
Ed Young and C3 are known for their ability to bridge denomination, cultural, and economic lines. And for more than 23 years, Fellowship Church has been an example of a new way of reaching the world with a message of hope and strength. C3 Conference will combine general session teaching with breakout sessions known as APPS that drill down into specific areas of ministry, including: children's ministry, assimilation programs, worship leadership, women's ministry and many more.
Young says, "The local church should be the most innovative entity on earth. Our goal at C3 is to help churches from around the world discover their God-given creativity and to equip them with the handles of doing ministry in real life."
This year, unlike previous years, C3 Conference will focus on a "real and raw" approach and include candid, one-on-one interviews with church leaders and pastors in all phases of leadership. Some of the contributors include:
Ed Young – Fellowship Church
Matthew Barnett – The Dream Center
David Crank – Faith Church
Mac Richard – Lake Hills Church
Dharius Daniels – Kingdom Church
Brad White – LifePointe Church
Keith Craft – Elevate Life Church
Pace Hartfield – Fellowship Church
Greg Rohlinger – Palm Valley Church
Ron Carpenter – Redemption World Outreach Center
Each year, C3 opens its doors at night to the public as well through C3 Nights. These nights include powerful times for worship and inspirational teaching from some of the world's top church leaders. Each night is free and open to the public, with doors opening at 6:30 pm.
For more information and to register, visit http://www.c3conference.com or call 800-230-8860.
Press Contacts:
Andy Boyd
Fellowship Church
andy(dot)boyd(at)fellowshipchurch(dot)com
972-471-5700
Casey McCann
Fellowship Church
casey(dot)mccann(at)fellowshipchurch(dot)com
972.471.5700
NOTE TO EDITORS: For additional information visit Fellowship Church News Room, or call Fellowship Church (972) 471-5700. Fellowship Church and the Fellowship Church logo are trademarks of Fellowship Church. Other company and product names may be trademarks of their respective owners.