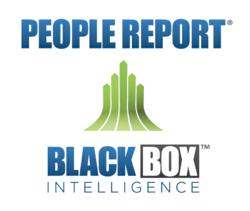 "CCBS is a comprehensive annual survey detailing the total rewards practices for corporate positions in the restaurant industry...." Liz Mayo, Director of Compensation/Data Works for Brinker International
Dallas, Texas (PRWEB) February 18, 2013
This week, People Report launched the first portion of their 2013 Corporate Compensation and Benefits Survey (CCBS). The results of this report answer this key question: Are you paying your employees competitively at all levels of the organization? The results are delivered based on company size for better analysis for its participants.
The CCBS survey will be launched in two parts. The compensation portion is available and ready to be completed now and the benefits portion will come later this spring. Survey results will be available in April and July, respectively.
"This report provides the depth and breadth of knowledge you need when setting your compensation strategy, creating yearly plans or simply evaluating the one you currently have in place. From restaurant hourly employee compensation through corporate executive compensation; you need this data to make sure you are competitive in the marketplace and aligned with your own internal strategies" states Victor Fernandez, Executive Director of Insights and Knowledge for People Report and Black Box Intelligence.
In 2012 industry leaders including Carlson Restaurants, Darden Restaurants, Brinker International, Dine Equity, Hard Rock Café, Krispy Kreme, Red Robin Gourmet Burgers, Taco Bell, Domino's Pizza, Panda Restaurant Group and White Castle participated in the study (contact us for a complete list of 2012 participants). Key insights from the 2012 Corporate Compensation and Benefits Survey revealed:

The average merit increase granted to corporate office employees in 2011 was 3.0%
The average budgeted merit increase for 2012 was 2.7%
The average bonus earned by Multi-Unit Managers was 21.3% of their base salary, slightly lower than the 25.2% average target bonus for the year.
Average bonus for the rest of restaurant managers was a significantly lower 11% on an average target of 14.5%
"CCBS is a comprehensive annual survey detailing the total rewards practices for corporate positions in the restaurant industry. Knowing what's being offered is the first step to creating a competitive rewards package. This survey is extremely helpful in that we discover what's going on and can prioritize our initiatives based on objective data. I'm a big fan and would encourage all my peers to participate in this survey regularly." – Liz Mayo, Director of Compensation/Data Works at Brinker International. "The CCBS has proven to be quite valuable when requiring quick, ad hoc information and data" adds Lars Hatlen, Senior Manager, Compensation & HR Systems at The Cheesecake Factory.
Both members and non-members of the People Report Consortium are encouraged to participate. To participate, or for more information contact Sarah Atkinson, Director of Marketing for People Report and Black Box Intelligence. sarah(dot)atkinson(at)prbbi(dot)com
People Report provides service-sector human capital and workforce analytics for its members on a monthly basis. Its sister company, Black Box Intelligence, provides weekly financial and market data for the restaurant industry. Together they report on over 30,000 restaurant units, one million employees and 32 billion dollars in sales.