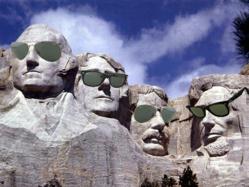 The best way to convey a how to is by doing a how to video.
Elmsford, NY (PRWEB) February 15, 2013
New York based Eye Care Associates enters its 14th year in business online as the operator of CleContactLenses.com, an online e-tailer that sells contact lenses, contact lens removers, contact solution, designer sunglasses, designer optical frames, and other items that are eye care related.
Prior to the new year, CLEContactLenses.com made a decision to help better educate users of eye care products by composing various videos relating to eye care products to better help their current patients as well as potential customers.
PJ the Online Marketing Manager from CLEContactLenses.com said, "The reason behind creating a new YouTube Channel is because we would always receive an inquiry about a particular product and in today's day in age the best way to display this is via online video." PJ also went on to say that the videos they are creating now, will be incorporated onto their website so that visitors can see these products in use instead of relying on the current product images they have now. Lastly, PJ mentioned that the best client they could have is an educated customer and by creating these videos, the visitor will be armed better than they were before.
At the moment, CLE Contact Lenses YouTube Channel possesses over 10 videos and they continue to keep adding new videos each week. The subject matter of the new videos is based on proper contact lens handling, contact lens inserting and contact lens removing. The purpose of these videos is to better educate viewers so that they can properly care for their contact lens.
In honor of this upcoming Presidents Day weekend, CLEContactLenses.com is offering free domestic ground shipping on all order of $99 or more starting on Friday 2/15/13 and ending on 2/18/13 at 11:59PM Eastern Standard Time. In order to take advantage of this offer, no coupon code is necessary.
CleContactlenses.com is based out of Westchester County, NY and has offices in New York City and Mahwah NJ. CleContactlenses.com has been in business online for the last 15 years selling Acuvue contact lenses, contact lens removers, designer sunglasses, designer optical frames, eye vitamins, contact solution and all things eye care related.