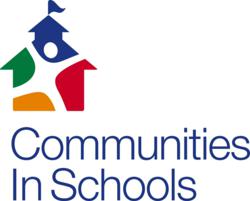 We are honored to have Michael and Manoj join the board of directors of Communities In Schools. Their collective experience in information technology will help us integrate and strengthen our national network.
Arlington, VA (PRWEB) February 15, 2013
Communities In Schools, the leading organization dedicated to empowering students to stay in school and achieve in life, is proud to announce the appointment of two leaders in the technology field to its board of directors. Michael Keithley, Chief Information Officer at Creative Artists Agency (CAA), was elected to the board in September 2012 while Manoj Saxena, General Manager of IBM Watson Solutions, was appointed during the board's latest convening last month in Los Angeles.
Michael Keithley knows the Communities In Schools model well, having served on the Communities In Schools of Los Angeles board of directors since April 2011. He is one of five national board members who also serve on an affiliate board, creating a critical link between leadership on the local and national level.
As CIO at Creative Artists Agency, the world's leading entertainment and sports agency, Keithley is responsible for all information technology at the agency and advises CAA's agents and clients on technology-related issues. In addition, Keithley is active in CAA's business development, corporate consulting and marketing business units. He was responsible for the technical aspects of the joint venture between CAA and Intel which resulted in the CAA/Intel Media Lab located at CAA's former Beverly Hills, Calif., headquarters. Keithley continues a long tradition of CAA's support for Communities In Schools.
Prior to joining CAA, Keithley held several technology and management positions at Northrop Grumman Corporation and Motorola, Inc. Keithley is also a board member of the Fulfillment Fund, which provides first-generation, low-income students with the support necessary to graduate from high school and go on to college.
"A high school degree is the crucial first step to finding a place in the workforce and achieving success in life. When young people drop out of school, we all lose out," said Keithley. "Growing up in the Los Angeles area and attending public schools is a big part of who I am today. I feel a sense of responsibility to today's youth to help them stay in school and succeed in life."
Manoj Saxena first became involved with Communities In Schools due to his passion for education. However, it was his love for race cars that gave him the idea of how he could help. In 2011, through the Saxena Family Foundation he named Communities In Schools as the beneficiary of a cross-country motorsport event raising awareness and money to help combat the dropout problem. Saxena co-drove a Porsche 911 GT3 RS on a 7,200 mile tour that raised more than $100,000.
"I am delighted to be joining the board of directors of Communities in Schools. Too many American students are dropping out of schools and not acquiring the skills they need to succeed in this 21st century economy," said Saxena. "I look forward to helping the team extend and accelerate their efforts to ensure that our children have the resources they need to stay in school and achieve in life"
Saxena is the General Manager of IBM Watson Solutions, responsible for the commercialization and scaling of the IBM Watson super-computer. Before joining IBM in 2007, Saxena worked at 3M and then later successfully founded, grew and sold two venture-backed software companies. He earned a master's in management studies from the Birla Institute of Technology & Science, Pilani, India, and an MBA from Michigan State University. He is the recipient of multiple awards including Entrepreneur of the Year, and IT Technologist of the Year, and was awarded the Distinguished Alumni Award by Michigan State University.
"We are honored to have Michael and Manoj join the board of directors of Communities In Schools," said Elaine Wynn, chairman of Communities In Schools' national board. "Their collective experience in information technology will help us integrate and strengthen our national network, and better meet the rapidly evolving needs of the 1.25 million children we serve every year."
About Communities In Schools
Communities In Schools surrounds students with a community of support, empowering them to stay in school and achieve in life. Through a school-based site coordinator, Communities In Schools connects students and their families to critical community resources, tailored to local needs. Working in more than 2,400 schools, in the most challenged communities in 27 states and the District of Columbia, Communities In Schools serves 1.25 million young people and their families every year. It has been shown through an independent evaluation to be the nation's only dropout prevention organization proven to both increase graduation rates and reduce dropout rates. Visit our website at http://www.communitiesinschools.org