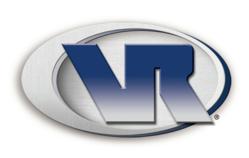 Waukesha, WI (PRWEB) February 15, 2013
VR Lakes Business Group, Inc is excited to announce two significant players joining their team; Bill Casey and Anne Ertel-Sawasky.
As the #1 Business Brokerage firm in Wisconsin, and the #1 VR Office Globally, there has been a need for expansion in the VR Lakes Business Group, Inc. Waukesha Office.
Senior Vice President, Bill Casey, brings over 30 years of leadership experience with industrial-based manufacturing companies ranging from Fortune 200 to small, privately-held companies including start-ups. Drawing on his broad background across general management, sales & marketing, engineering and operations, Bill is able to quickly understand key elements of the business enterprise, and focus on strategic opportunity. He is experienced in selling business units, carve-outs, integrating acquisitions and facilities into existing operations, and strategic planning. Bill is well versed in a variety of manufacturing operations including metal-working, machining, fabrication, plastic injection molding, tooling, rigid and flexible packaging, converting and fill-seal-label often in ISO 9000, cGMP, CI or FDA regulated environments; and well versed in sales, marketing and support activities into a variety of market types including industrial, HBA, consumer, automotive, oilfield/mining, Ag/construction equipment utilizing direct sales, OEM sales, distribution channels and reps. Bill attended Columbia University where he earned a BS in mechanical engineering, and an MBA in marketing and finance. He can be contacted at 262.347.2083 or bcasey(at)vrbizlakes(dot)com.
Anne Ertel-Sawasky is an attorney and business sales and m & a advisor with over 20 years of experience advising small businesses, middle market and Fortune 500 corporations with respect to commercial real estate and business sales transactions ranging from $200,000 to in excess of $100,000,000. She founded Sawasky Law LLC in 1997 after ten years serving as corporate counsel to Thrivent Financial for Lutherans. In her new position as Sr. Vice President at VR Lakes Business Groups, she will specialize in central and northeastern Wisconsin business and commercial real estate and mergers and acquisitions. Her experience as an attorney and m & a advisor will provide a high level of expertise in the marketing, negotiation and sale or purchase of businesses for VR clients. Anne can be contacted at 920-915-5510 or anne(at)vrbizlakes(dot)com.
VR Lakes Business Group, Inc is a firm located in Waukesha, Wisconsin that helps people buy and sell businesses. With confidential discreet sales, no one should know your businesses is for sale until its sold. Contact VR - Lakes Business Group, Inc. if you or someone you know is interested in buying a business, selling a business, or raising private capital.