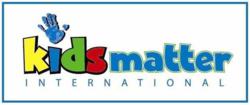 Southlake, TX (PRWEB) February 18, 2013
This year, Kids Matter will be sponsoring the Juan Bogan Golf Tournament in Grapevine, TX. The tournament was developed to help raise money for local Public Servants or their family members who may be struggling with being able to afford necessities due to high medical costs or the death of a loved one. Kids Matter and Boston's Gourmet Pizza have joined the tournament and are looking forward to a very successful event.
In 1994, a group of 30 friends organized a golf tournament for some friendly competition and for the love of the game. In 2009, after the sudden death of Juan Bogan, a Grapevine City Employee who passed at the age of 29, this golfing tradition became a means to help others. This group of friends now gather together to help raise money for a cause.
Last year the tournament and auction raised $15,000 for a family with 3 children who had lost their mother to brain cancer. With no life insurance the family struggled on a daily basis. The family chose to set aside the donation to help the children with future college needs, clothing and other basic necessities.
The tournament is held annually on the first Monday in March. This year it will be March 4, 2013 at the Grapevine Golf Course in Grapevine, TX. Immediately following the tournament, a lunch and auction will begin in the Concourse meeting room located on site.
Non profit donations for the silent auction are now being collected. The tournament is also in need of additional sponsors. If interested in donating, please contact Christina Howard, the Juan Bogan Chair, at 972-948-2781 or ice.choward(at)yahoo(dot)com.
About the company
Kids Matter International is a faith based, not-for-profit 501(c)3 children's charity dedicated to serving the needs of disadvantaged children here and around the world. KMI operates or partners with charities and communities in the United States, India, Honduras, United Kingdom and the United Kingdom. Kids Matter International (KMI) was founded in 2006 in the manner that many non-profits do – good people see a need in the community and decide to serve that particular cause. What sets KMI apart is the extent of influence the volunteers and board members have had on the local and international community in just the few short years it has operated. KMI currently has Platinum Partnerships with Boston's the Gourmet Pizza, Buckner International, Texas Nissan, and Kohl's.
Whether Around the World or Around the Block, Kids Matter.