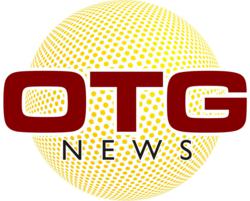 True love can't be bought off. … Obviously, then, it shouldn't be betrayed for convenience or pleasure or fame or advancement. It's beyond price…
Thomson, IL (PRWEB) February 14, 2013
In his newest article, Valentine's Day: I Want To Know What Love Is, author Bill Heid advocates an increasingly counter-cultural definition of love which centers on sacrifice, duty, and obedience rather than emotion and spontaneity.
Today many Americans view love as emotions that make one feel weak in the knees or fluttery in the stomach rather than a commitment to last for eternity. Heid counters this, stating, "While there is or can be some truth in these descriptions, they all lack a frame of reference. They lack foundation. … Freefall in a carnival ride induces a fluttering feeling."
In response to these temporary and conditional definitions, Heid offers another standard for absolute, unconditional love.
The truest form of love is found in God, both within the Trinity and within His love for all people. Heid remarks, "From eternity the Father loves and rejoices in His Son. The Son loves and honors His Father. The Holy Spirit is the Personal, divine Breath breathed forth from Father to Son and from Son to Father. … Among these three Persons there is perfect communication, communion, and commitment." Out of this love came God's plan for salvation for all people.
Jesus applies these standards when describing how people should relate to one another and to God, basing obedience to God and relating with one's neighbors as visible expressions of love. As Heid explains, "Love works itself out in terms of the law of God revealed in all of Scripture."
This definition is difficult today where society defines love in terms of feeling, not duty and obedience. However, an examination of God's laws reveals that He advocates keeping promises, honoring those in authority, and protecting everything which belongs to our neighbors, including their lives, marriages, property, and reputation. Heid sums it up concisely: "True love-agape-seeks the best interests of the one loved, even at great personal cost."
Heid also addresses the more specific romantic love between husband and wife, saying it "ought to be the fiercest and toughest of all human loves." He states that it should be a jealous love, where jealousy refers to "zeal or ardor in protecting the bond of marital love. The man who is jealous for his wife, the wife who is jealous for her husband, will guard their relationship on every hand, will chase away interlopers, will allow no sin or seducer to dim its passion."
The most common reasons for divorce, including infidelity, lack of communication, and boredom (http://www.divorcelawyers.com/divorce/top-10-reasons-for-divorce/), do not appear in any significant form in a marriage of true love where love is not based on passive emotions, but actively pursued by both husband and wife.
Heid concludes that "True love can't be bought off. … Obviously, then, it shouldn't be betrayed for convenience or pleasure or fame or advancement. It's beyond price…"
Bill Heid is the founder and radio co-host of Off The Grid News, an independent organization devoted to providing practical information about living today and in light of the challenges of the future. He and his news team look for the truth beneath the facts of the top news stories and how they will affect your life.