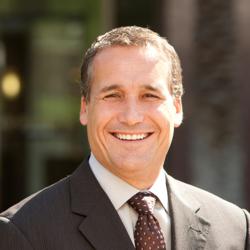 TERIS SOC 2 compliance allows legal firms to not take on the liability associated with data security once electronically stored information leaves the confines of their client's corporate firewall. Frank Mancini, TERIS
Phoenix, AZ (PRWEB) February 28, 2013
Recent increases in privacy breaches, fraudulent activities, and other malicious 'hacking' have served to intensify internal regulatory controls, such as HIPAA and the Sarbanes-Oxley Act (SOX). According to Richard Saldivar, TERIS President, "TERIS Phoenix achieved SOC 2 compliance as part of its on-going commitment to help mitigate risks and ensure that client data is highly secure. The audit showed that TERIS policies, procedures and infrastructure for data protection, security and confidentiality met or exceeded SOC 2's criteria."
According to a press release published on HHS.gov by the U.S. Department of Health and Human Services (HHS) on January 2, 2013 the HHS announced the first HIPPA Breach Settlement involving less than 500 patients. Again in January 2013 HHS published a Final Rule on HHS.gov implementing sweeping changes to the Health Insurance Portability and Accountability Act (HIPAA) protecting patient privacy and securing health information. In addition, the Sarbanes-Oxley Act requires certification of the accuracy of financial information and was created as a response to corporate scandals such as Enron and Worldcom. All publicly-traded US and non-US companies doing business in the US are effected states SOXLaw.com.
What Does SOC 2 Certify?

Security
Access Reliability
Confidentiality
Process Integrity
Privacy of Information
How is TERIS Phoenix physical security achieved?
Biometric Locks
24-hour CC Cameras
Complete Staff FBI Background Checks
Bank Vault for Data Storage
Data Redundancy
Bank Level Data Encryption
TERIS is a leading provider of information governance, ediscovery, litigation support and managed services solutions, across the United States and internationally. To request a copy of a white paper outlining the importance of SOC 2 compliance please contact TERIS.